NEWS
Selena Gomez on Justin Bieber Lesbian Look-Alike Sites: "You Have to Laugh"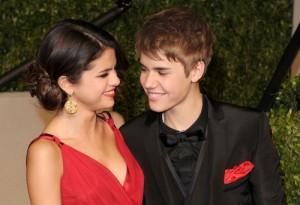 Dating Justin Bieber would be a dream relationship for many Beliebers, but Selena Gomez has to keep a pretty tough skin to deal with all of The Bieb's baggage — like those websites with lesbians who look like Justin. Selena just laughs them off.
OK! NEWS: SELENA GOMEZ — NOT PREGNANT!
"What did you think the first time you saw the sites about lesbians who look like Justin Bieber?" The Baltimore Sun asked Selena in a new, lengthy Q&A interview.
Article continues below advertisement
"You have to laugh at things like that," Selena said while laughing. "There's nothing else you can do."
And it sounds like Selena hasn't changed her celebrity crush despite dating The Bieb.
When asked to explain how her fans are different than a male actor's fans, Selena said, "Because if I saw Zac Efron, I would probably hyperventilate and scream. But if I saw Rachel McAdams, or a girl actress that I loved, I would almost feel like she's relatable and I would just want to go up and say hi to her. And that's how my fans are. I feel like my fans are so cool, I should probably have lunch with my fans. Whereas I'm sure Zac probably couldn't understand … 'cause he's, like, gorgeous."
So how much candy was too much?
"Uh, I don't know. When you start getting sick," she explained. "Or replacing actual food with it, which I've done before, too.
Instead of having a sandwich, Selena said, "I'll have M&M's. 'Cause I'm traveling, it's easy to do."