NEWS
Shania Twain Announces Her Engagement to Fred Thiebaud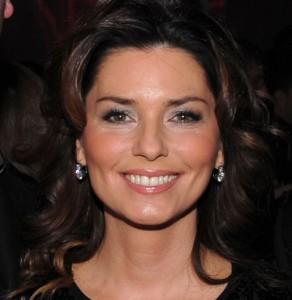 Shania Twain is in the mood to be jolly, and not just because of the holiday season! The country star announced on her official website this morning that she is, indeed, engaged to boyfriend Frederic Thiebaud.
After wishing her fans season's greetings and discussing those who bring her joy in her life and whom she's thankful for, before adding the happy news of her impending nuptials.
"Talking about love, I am excited to share some personal news with you; I'm in love!" Shania writes. "Frederic Nicolas Thiebaud has been a true gift to me as a compassionate, understanding friend and over time, an amazing love has blossomed from this precious friendship. Fred and I are happy to announce, our ENGAGEMENT!"
Article continues below advertisement
"Love, peace and happiness is taking me in to 2011 and I'm feeling refreshed and optimistic about the future. I'm looking forward to what the new year has in store and to sharing it with you. So, I'll be in touch with more news and details soon. Until then, have a fantastic holiday season and I wish you love. Sincerely, Shania"
Congratulations to the happy couple on their engagement!