NEWS
Shanola Hampton of Shameless Talks the Surprise Baby Shower She Got on Set!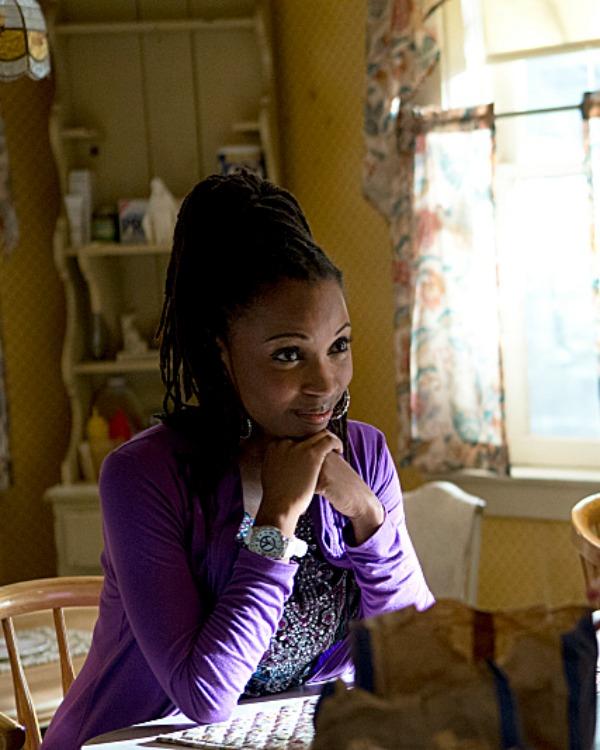 In chatting with Shameless star Shanola Hampton, you quickly learn that she is much like her character Veronica: a hilarious, awesome pal. We talk with her to get the scoop on the brand-new season of Shameless, as well as the impending arrival of her first baby! And had lots of laughs along the way.
Photos: See the prettiest beauty looks from the Golden Globes.
OK!: What's it like when you guys get back together?
Article continues below advertisement
Shanola Hampton: Like a family reunion. In spurts we'll get together even when we're on hiatus, lunches here and there. We keep up with each other, but everyone's been so busy this past hiatus with projects, so we looooooove it when we get back together. It's loud and it's crazy, and it's a lot of laughs, and a lot of hugs.
OK!: Where did we leave Veronica off last season?
SH: Last season we left Veronica off with her mother trying to have their baby. We found out that she did conceive—she conceived actually before or she wouldn't have had to have sex so many times! Yay, she conceived, so all's well, riiight?
What do you think of Shanola's character on Shameless? Are you excited about her new story line? Can you think of anything more fun than having Joan Cusack throw you a surprise party? Tell us in the comments below or tweet us @OKMagazine.