NEWS
Life After The Bachelorette! Shawn Booth Dishes On Living With Kaitlyn Bristowe And Why They Haven't Set A Wedding Date Yet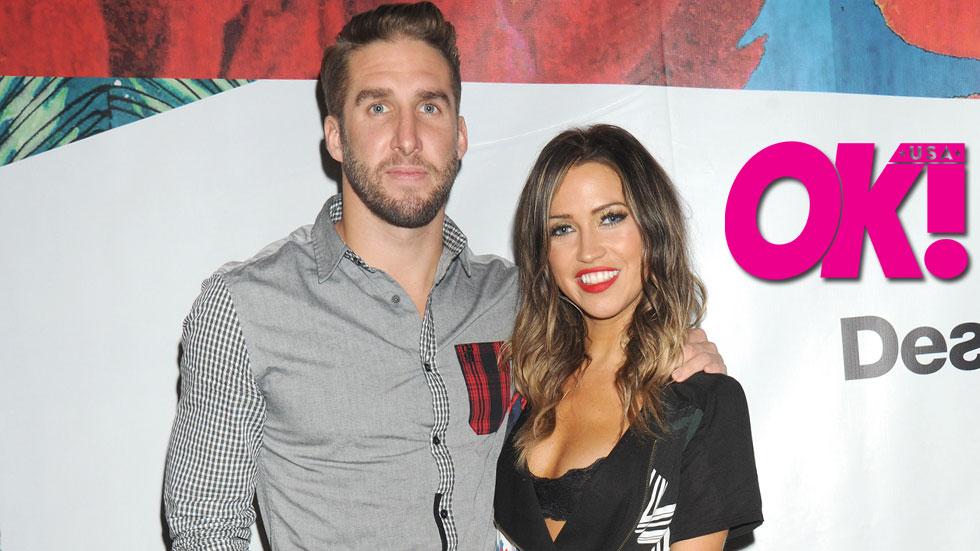 After seasons of called-off engagements and nasty breakups, Kaitlyn Bristowe and Shawn Booth have restored faith in The Bachelor franchise by proving to be one of the most successful couples in years!
"We've been with each other everyday since the finale and we're just taking it all in," Booth exclusively revealed to OKMagazine.com while discussing his involvement with Movember. "We've been traveling non-stop, we're basically on a plane every two days!"
Article continues below advertisement
Although most Bachelor and Bachelorette couples have called it quits by now, Booth refuses to compare their relationship to past stars because they are their "own couple."
"I think we just have this crazy connection, which has been seen by everybody," he said. "I don't think there's really any secret to it."
The couple recently took the next step in their relationship by moving in together in Booth's Nashville home. Although Shawn insisted living together has "been great," Kaitlyn has definitely taken over his former bachelor pad!
PHOTOS: Did Kaitlyn Bristowe And Shawn Booth Move In Together? Check Out 5 Reasons That Prove They Did!
"She's made my room a little bit more girly," he confessed. "Kind of taking away some of my sports items, she's traded those in for some pillows!"
Despite his fiancée sporting a 3.5 Neil Lane engagement ring on her finger, they are in no rush to walk down the aisle just yet.
"We don't have a date yet… that's the million-dollar question," he said. "We're going to sit down after the New Year and start really planning everything once it all slows down."
Article continues below advertisement
Keeping Booth busy (besides his fiancée, of course!) is his involvement with Movember to promote awareness for prostate cancer.
PHOTOS: Kaitlyn Bristowe And Shawn Booth Get Wet And Wild While Paddle Boarding In Vancouver
"Movember is something I've always had a passion for," the personal trainer said. "Back home with my friends, we've always done it, growing our mustaches throughout November. With prostate cancer being something I'm passionate about, I wanted to do this and try to make it as big as possible."
Booth encourages male readers to grow out their mustaches and women to stay active by participating in the "Move Challenge" to help bring awareness to the cause.
The ABC star even ended his feud with former nemesis and Bachelor runner-up Nick Viall to help him promote Movember.
"The feud has been over between us for a long time," he said. "I figured reaching out to him would definitely cause a lot of attention, but good attention. I've been talking to him everyday so we're just trying to take that little feud that was made between us and turn it into something positive."