NEWS
Shia LaBeouf Goes Full Frontal in Sigur Ros Music Video "Fjogur Piano"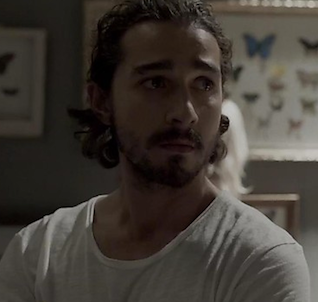 Ready to see a whole lot of Shia LaBeouf? By "a whole lot" we mean a whole lot of skin. As in naked.
The Transformers star stripped down to his birthday suit for an eight-minute video for Icelandic band Sigur Rós' new song, "Fjögur Pianó," from the album Valtari.
OK! NEWS: SHIA LABEOUF DEBUTS SHORT FILM IN CANNES
In the video, Shia wakes up in bed with a female companion, played by Denna Thomsen. As noted by MSNBC, they're both barely under the sheets and surrounded by dead butterflies and bizarre paint marks.
Article continues below advertisement
Explaining the story line is about "addiction to drugs, or sex, or anything, and how you get stuck in a cycle," apparently Shia going full frontal was a spontaneous decision. Har'el added, "That's the difference between working within a corporate system and something that artistically takes you places you wouldn't expect. To me, it's erotic, but it's not selling anything."
Catch the video over here! Just a warning, there's nudity and some mature content.