NEWS
A "Shocked" Amanda Knox Must Face Retrial for Murder—See Why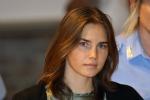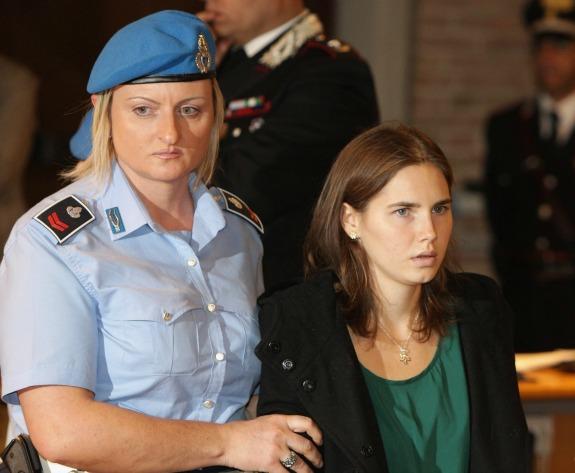 Italy's highest court has ordered that Amanda Knox and her former boyfriend Raffaele Sollecito must face a retrial for the murder of Meredith Kercher.
The announcement comes amid news that Knox's book Waiting to Be Heard: A Memoir will be released on April 30.
Photos: Amanda Knox's Emotional Return Home
It's a case that has gripped the world for years. Kercher, a 21-year-old British student, was found dead in the apartment she and Knox, now 25, shared in the medieval hilltop town of Perugia in 2007. Police arrested Knox and Sollecito and accused them of killing Kercher in a vicious drug-induced attack.
Article continues below advertisement
The two were found guilty of murder in 2009. Knox was sentenced to 26 years in prison while Sollecito faced 25 years, but they were both acquitted in October 2011 after experts called the evidence against them into question.
OK! News: Celebrities' Opinions on Amanda Knox's Acquittal
"No matter what happens, my family and I will face this continuing legal battle as we always have, confident in the truth and with our heads held high in the face of wrongful accusations and unreasonable adversity," said Knox, who has been living in Seattle, in a March 26 statement addressing the new ruling.
Francesco Maresca, a lawyer for the Kercher family, says they just want answers.
"This is an important day for the Italian justice system," said Maresca.
"I've spoken to the family and Stephanie, her sister, is very happy, she's trying to understand what happens now."
Rudy Guede, a native of Ivory Coast in Africa but raised in Perugia, remains behind bars in the case. He was sentenced to a 16-year sentence after his DNA was found at the scene.
What do you think of the latest twist in this case? Tell us in the comments section or on Twitter @OKMagazine