NEWS
Should You Watch: New Shows 2008!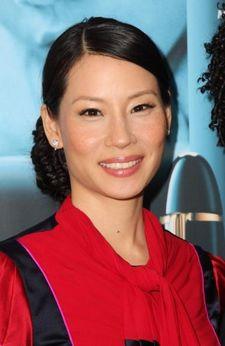 Not sure about what to watch in 2008? TV Fanatic previews three new shows making their debut this month.
Make Me a Supermodel: (Wed., Jan. 2 at 11 p.m. on Bravo)
At 4 ft. 11 ½, I've already learned I don't have what it takes to be a model from America's Next Top Model. So listening to Tyson Beckford tell me that the first thing he was looking for from the seven men and seven women who compete on this show was height was like, duh… Of course, Supermodel has something ANTM doesn't: boys. Granted, I'd probably be arrested if I tried to date this barely legal eye candy, but it is a nice change of pace. Supermodel has another big difference: viewers can vote for their favorite contestant to move to the next round each week. This behind-the-scenes preview offers up the garden variety parade of characters who show up for a reality TV open casting call, including So You Think You Can Dance two-time reject Sex. We then meet the 35 contestants who are desperate win one of the 14 slots on the series. After cat walk-offs, bathing suit body inspections (the judges aren't nice -- to the boys!) and a photo shoot, we're introduced to the lucky winners. It will be interesting to see if the finalists change their strategy during the competition once they see who America is voting off. The series continues Thursdays, starting Jan. 10 at 10 p.m.
Article continues below advertisement
Cashmere Mafia (Sun., Jan. 6 at 10 p.m. on ABC)
Four 30-plus best gal pals with glam gigs, major digs, killer wardrobes and men-a-plenty keep each other afloat and in check New York City. Yep, it sounds like that show. No, the other one. Coming up one month before NBC's similar concept, Lipstick Jungle, Cashmere follows four best friends from B-school who are at the top of the Big Apple's professional and social food chain. Lucy Liu plays Mia Mason, a media mogul who's up for the most important position in her company. Forget that sprinkle of freckles that make her look so sweet and innocent -- when it comes to business, she's determined and ruthless. Of course, her drive may cost her in other areas of her life, but she's woman enough to handle it. Then there's Juliet Draper (Miranda Otto), who's husband has a wandering eye, but Juliet comes comes up with an diplomatic way of leveling their sexual playing field. Zoe Burden (Frances O'Connor) is trying to have it all with career and family, and finds it's a delicate balance. And then there's Caitlin Dowd (Bonnie Somerville). She hasn't had much luck with love, so she's expanded the dating pool. The lives are ones we've seen before, so the reason to tune in will come down popping dialogue and showing the all too familiar Big Apple in a new night. Though I think CM missed its mark in the pilot, it seems to get its swagger on in episode two. My analysis: Just like a New Yorker, it's not going down without a fight.
In Treatment: (Mon., Jan. 28 at 9:30 p.m. on HBO)
If you're searching for a new drama with a large ensemble cast or major special effects, this ain't it. Heck, it's really just two talking heads, one psychotherapist named Paul (Gabriel Byrne) and his weekly roster of the consciously confused. His motley group includes an involved woman who fantasies about having sex with her doc; a naval officer who claims he feels no guilt over a bombing that killed innocent civilians in Baghdad and a teenager who may be having suicidal tendencies. Each night of the week, Paul tries to guide a different patient towards recovery. I thought this would definitely be a show I could just phone in to while I did something else since most of the story takes place in the doc's office. Heck I was cleaning my bathroom when I popped in the DVD. But it was hard not to be pulled in to the heady dialogue as Paul slowly pulls the truth out of his patients, and it's interesting to watch how much of a fight we put up when someone is leading us to see the error of our ways. This show will take some commitment, but could offer viewers some insight on their own idiosyncrasies. And it's a lot cheaper than finding a doctor in midtown.