NEWS
Simon Cowell Defeated by Rage Against the Machine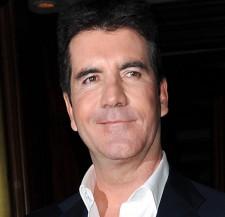 Susan Boyle may be breaking records with her debut album, I Dreamed a Dream, but another of Simon Cowell's protogés has seen his hopes of a Christmas No. 1 destroyed by a Cowell-hating Facebook campaign urging music fans to buy Rage Against the Machine's 1992 grunge anthem, "Killing In The Name".
A British couple sick of Simon's singers dominating the charts at the holidays set up a Facebook group to campaign to keep the X Factor winner off the No. 1 slot this year.
Article continues below advertisement
The X Factor winners — from the music mogul's British version of American Idol — have reached No. 1 for the last four years.
But this year, almost a million Simon-haters joined the group, with 500,000 buying Rage Against the Machine's 1992 song, versus 450,000 who chose the X Factor champ Joe McElderry's cover of Miley Cyrus hit "The Climb".
The straight-talking judge confessed yesterday that he was "gutted" by the outcome.