NEWS
Simon Cowell: Khloe Kardashian In The Running To Host 'X Factor'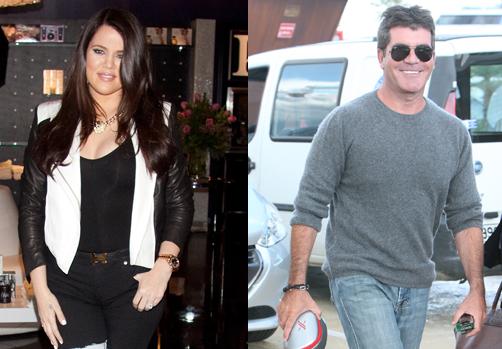 With the judging panel for the second season of The X Factor in place thoughts have now turned to who will host the popular talent show and Simon Cowell has given his clearest indication yet that it will be Khloe Kardashian.
The British mogul opened up on The Ellen DeGeneres Show on Tuesday about the outspoken reality star who he said had impressed him during her audition.
"It could be a Kardashian. I think that would work," Simon said but added that "we have to find people who have a great chemistry, but Khloe is definitely up there in the running."
Article continues below advertisement
Season One host Steve Jones was fired along with judges Paula Abdul and Nicole Scherzinger after ratings did not live up to what was anticipated.
Simon also hinted on Tuesday morning while talking to his old pal Ryan Seacrest on his KIIS FM breakfast show that there may be two hosts to front the show as he thought just one host was difficult to carry a show these days.
He revealed that he had decided on who he wanted to host but that it was now "up to the network now."
"You may know one of them pretty well Ryan," he teased to the American Idol judge who is also the brains behind Keeping Up With The Kardashians that propelled the family to stardom when asked if it was indeed Khloe. Simon would only say, "We'll see."
The 52-year-old acid-tongued TV star also reiterated earlier comments about his annoyance at NBC putting The Voice up against The X Factor saying they were playing "dirty tricks" and he thought it was "appalling" they didn't want people to see his show.
Article continues below advertisement
"The judges are really good," Simon added. "You're going to see a different side of Britney Spears, I didn't know much about her before we did the show but she's really good and she's mean! She says no to everyone. She's quite hard to please."
Simon, Britney and co-judges Demi Lovato and L.A. Reid will be immortalizing their handprints at Grauman's Chinese Theater on Hollywood Boulevard Tuesday at 6pm PT with fans invited to go along to watch the ceremony.