NEWS
Simon Cowell On 'The X Factor' & Cheryl Cole's Exit: "Not Happy With the Way It Played Out"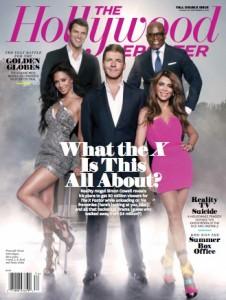 Article continues below advertisement
According to Simon in the new issue of The Hollywood Reporter, Cheryl expressed hesitation about doing the U.S. version of X Factor two weeks before taping.
"I came to the conclusion that she may not be as comfortable here, because I was seeing a different person," he explained. "She was like Princess Diana when she would walk out in England, and I accepted the fact that people didn't know her here. But I think it did have an effect on her."
On day two of filming, Simon called Cheryl. "I said, 'Cheryl, you've got to raise your game a bit,'" he recalled. "'This is America, it's a much tougher market.'"
They discussed Cheryl returning to the UK show, but Cheryl never responded to the final offer and the two haven't spoken since.
OK! NEWS: SIMON COWELL ON PAULA ABDUL — "SHE'S IN LOVE WITH ME"
But Simon has high hopes for the new team he's put together to be a big success.
He wants more than 20 million viewers each week and hopes The X Factor will create buzz.
"In England, you genuinely get the feeling the whole country is talking about the show," he said. "I hope for that."