NEWS
Happy Anniversary, Sister Sister! Tia Mowry-Hardrict Reveals Her Dream Plot for a Sister Sister Movie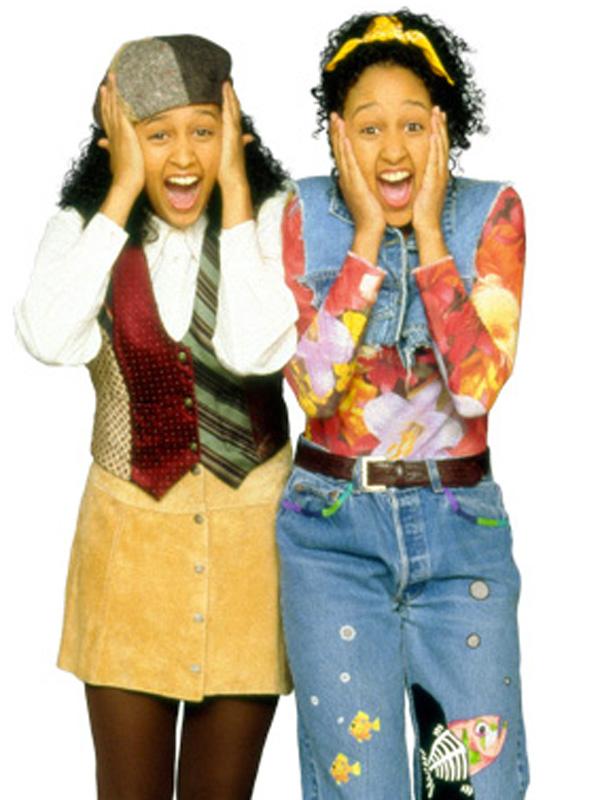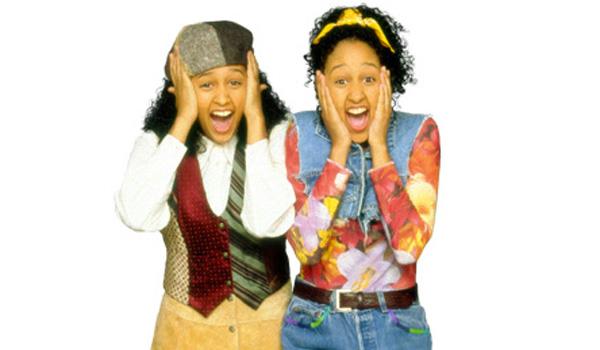 Here at OKMagazine.com, we're celebrating the 20th anniversary of Sister Sister all week long. Yesterday, Tia Mowry-Hardrict told us exclusively about her memories from filming the pilot, her favorite outfits from the show and more, and today, the Q&A continues, where Tia reveals which moment from the show fans still tweet her about today, which guest star was her favorite, and what she'd like to see if they were to make a Sister Sister movie!
Article continues below advertisement
OK! Exclusive: Tia Mowry-Hardrict Reveals Her Favorite Outfit from Sister Sister
So read part 2 of our interview below, and be sure to come back tomorrow for even more Sister Sister nostalgia!
OKMagazine.com: Yesterday, you were saying how it's crazy that Sister Sister reruns still air on TV. Do you have people tweeting you all the time that they're watching the show?
Tia Mowry-Hardrict: Do I?! I can go to my Twitter right now and I'd be able to find several tweets about watching Sister Sister. Like, "Guess what I'm watching. They've been showing it every day, I cant stop recording it." They're reciting lines that we'd done. It's every day, there are people tweeting about the show. I think that shows what a great show this was. 20 years later, people can still relate to it and sit down and watch it and have a great time. That's incredible! It's fantastic.
WATCH: Are Tia and Tamera Mowry Really Identical Twins?
OKMagazine.com: What's the scene or episode that people tweet you about the most?
TMH: It's always the pilot when my sister and I met each other for the first time and we say, "that girl has my face!" (laughs.). I can't believe I just did that.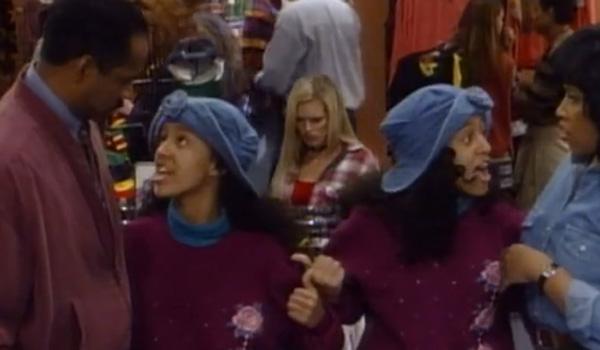 OKMagazine.com: Out of all six seasons, which episode still holds a special place for you?
Article continues below advertisement
TMH: It would have to be the episode when my character Tia Landry finally gave Roger a chance (laughs). All of these years it was " go home roger" and then finally to be able to like this person, it was cool and memorable. Marques (Houston) and I, we are still extremely close. I just talked to him maybe two days ago. He's been to our weddings, Cree's first birthday, he came to my birthday party last year. We are still a part of each other's lives and that to me its remarkable because when you work on a show for six years and 20 years later to still be in contact, it says a lot I think.
OK! Exclusive: What Is Jackee Harry's Favorite Sister Sister Moment Ever?
OKMagazine.com: Yes, that is amazing! Who was your favorite guest star on the show and why?
TMH: That's a good question and unfortunately my favorite, she passed, Brittany Murphy. She was so fun. She played our best friend for several episodes. It never felt like work working with her. And even after the show I would see her and she was always so sweet and so nice. What a beautiful soul. But if you don't want to go there, Kobe Bryant was really cool. A lot of people don't know that Kobe Bryant was on the show when he first came to the LA Lakers. They knew who he was but he wasn't what he is today. And to be able to act with such an esteemed basketball player who's now an icon, that was pretty cool.
Article continues below advertisement
youtube=https://www.youtube.com/watch?v=jshLv92Bmw0&w=480&h=360
OKMagazine.com: You've been vocal about the fact that you'd be game for a Sister Sister movie. What do you think the plot would be if it happened?
TMH: Yeah! Omgosh, I would love to do Tia and Tamera go to Paris or to see where are they now. Maybe one of them's married one's not, one of them's extremely successful and the other one's struggling and she has to help the one who's struggling. One of them has a family, the other one doesn't. But I'm a huge fan of the Sex & The City movies and I love the way they put the girls out of their comfort zone so I would love to see that. Tia and Tamera somewhere out of their comfort zone, whether that's traveling abroad to Morocco or Paris or Italy. Something fun like that.
PHOTOS: '90s Stars Who Are Still on TV
OKMagazine.com: Do you think you'd let your son, Cree, appear in the movie?
TMH: Um, no. It's so funny because I'm so protective about Cree acting but I will say this. My husband, he was studying for a movie this morning and Cree's not even three yet and he looks at my husband and he goes, "Audition?" "Dada study." He knows the whole routine. So I would be a hypocrite to say if I didn't want him to be on television because that's what his parents do for a living, but I would love him to be a lot older. So once he's able to tell me and really understand what he's saying and say, "Mommy I want to act", then I wouldn't mind. But I want to protect him from that as it stands right now.