NEWS
Happy Anniversary, Sister Sister! Tia Mowry-Hardrict Reflects on The First Episode (and Those Denim Hats!)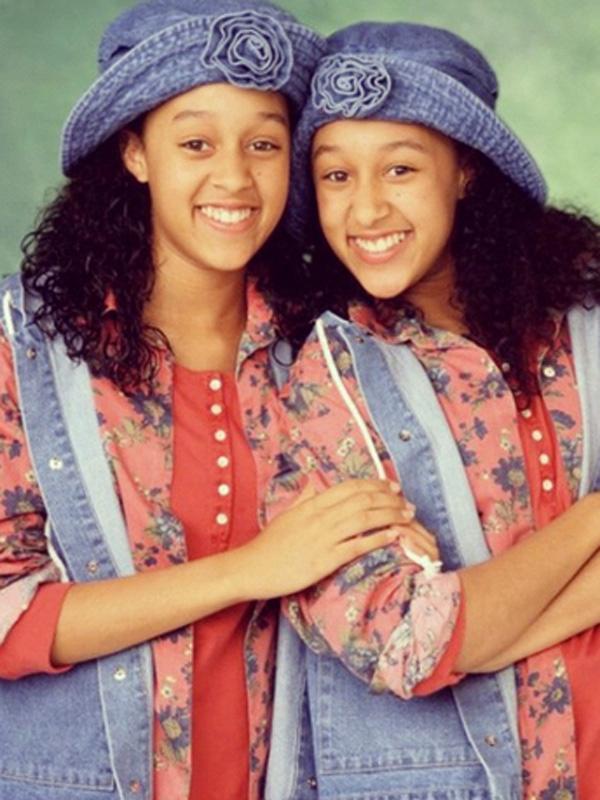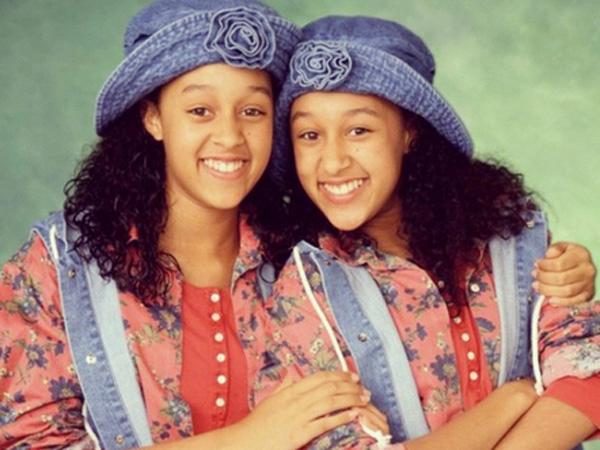 Article continues below advertisement
In this two-part, EXCLUSIVE interview, Tia reminsces on some of her best moments from filming the show's six seasons, from the fashion to the guest stars and more. Today, we talk about the pilot, the outfits from the show and how she's come full circle on her current show, Instant Mom. Click HERE to read part 2!
PHOTOS: See the biggest scams in sports ever.
OKMagazine. OK, it is INSANE that this show has been around for 20 years.
Tia Mowry-Hardrict: Oh my gosh, not only is that insane. I shot a mother's day episode for Instant Mom and some of the women that we had, we had mothers from different types of television shows and Jackee (Harry, who played Lisa on the show) was one of them, and when I was acting with her it was surreal. It was almost as if time had never gone by but in reality 20 years went by. What's even more crazy, it's that the show is still on the air. There are people who are discovering it for the first time and enjoying it and it's so crazy!
Article continues below advertisement
OK! Exclusive: Tia Mowry-Hardrict Reveals Her Unique Parenting Techniques
OKMagazine.com: Take me back to the pilot. Do you remember filming the very first episode?
TMH: I will never forget the pilot. The show that I'm working on right now, there's a woman named Beth who is the first AD on the show. Her husband is the director and he directed me on Sister Sister. It's crazy how 20 years later I'm working with Jackee and hanging out with the director that directed me on Sister Sister. It's crazy. I will never forget that moment ever in my life.
PHOTOS: Overheard on the Orange Carpet at the 2014 KCAs
OKMagazine.com: Do you still have the denim hats from the pilot episode? Or did you keep any of the other outfits?
TMH: Oh no honey, those have all been burned (laughs). No I'm kidding. No I don't have…but I wonder where it is. That'll be cool to go on a hunt and see where these hats are. Studios always keep clothes. They always keep them stocked up in warehouses and buildings and it'll be interesting to locate these clothes and to see where they are. But what's cool is Doc Martens, we used to wear those and they've not gone out of style.
Article continues below advertisement
youtube=https://www.youtube.com/watch?v=73peSRe6PNY&w=480&h=360
WATCH: Tia Mowry-Hardrict And Other Stars Help Propose to A Fan!
OKMagazine.com: Denim overalls are making a comeback….
TMH: Yes, they are! Plaid tights. I still see girls wearing plaid tights. But the flower hats I have not seen come back (laughs). Oh man, phew.
OKMagazine.com: What was your favorite outfit that you ever wore on the show?
TMH: Looking back there was one outfit in particular where I still think it's adorable. They're called thigh highs or knee highs and we used to wear a lot of those with Doc Martins with like a cute skirt and suspenders and like a beret with a bow on it. That outfit is so incredibly cute. I would so rock that now. A lot of girls are still wearing thigh highs. It was around that Clueless phase when Alicia Silverstone was wearing thigh highs and short skirts with berets. So cute.
Article continues below advertisement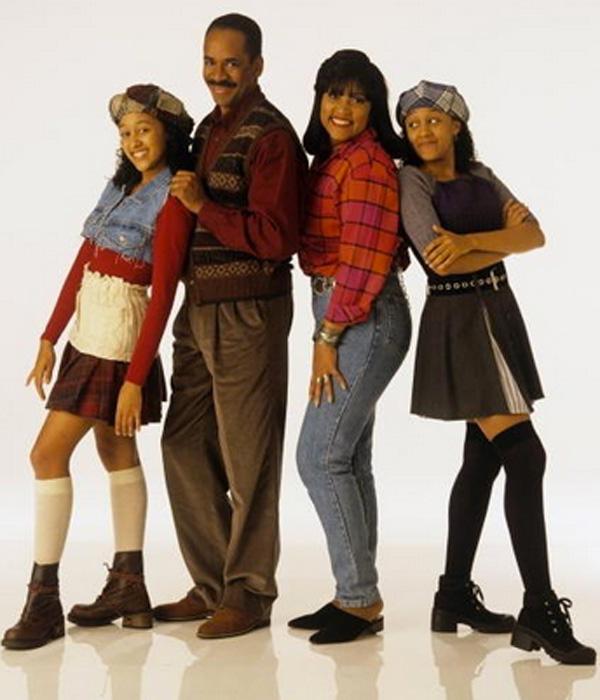 OKMagazine.com: While you were filming the show, when did you realize that this show was a big deal?
TMH: I will say this. When I first won my Nickelodeon Kids Choice Award, that is when I saw how special this show was. When I went to get my award on stage, I remember seeing these screaming fans, the were yelling and screaming at the top of their lungs and it was thousands of them. And I was like OMGosh, they know who I am? They love Sister Sister? They're watching the show I'm on? That was the first time I felt like, wow this show is popular.
OK! Exclusive: Tia Mowry-Hardrict Dishes on a Sister Sister Reunion!
OKMagazine.com: It's not just the US though. Do you have any crazy stories from traveling abroad and meeting fans there?
TMH: Oh yes, I didn't realize the international appeal when I was on it. The show was in Paris, it's in Spain, it's in Jerusalem. It's all over the world! And how you know, is when you visit these places. I will never forget when I was in Paris there was a girl speaking French to me and she was like, "sœur sœur," which means sister sister. And then we have all these fans like running after us in Paris! And then in Spain, people would recognize us and a guy, I'll never forget, we were on the train and he was like, "are you Tiya and Tamera"? And I said "no, I'm Tia" and he said "no no no,  it's Tiya here." He was obsessed with the show. So I never knew the international appeal. I never knew how big of a hit it would be. I never knew.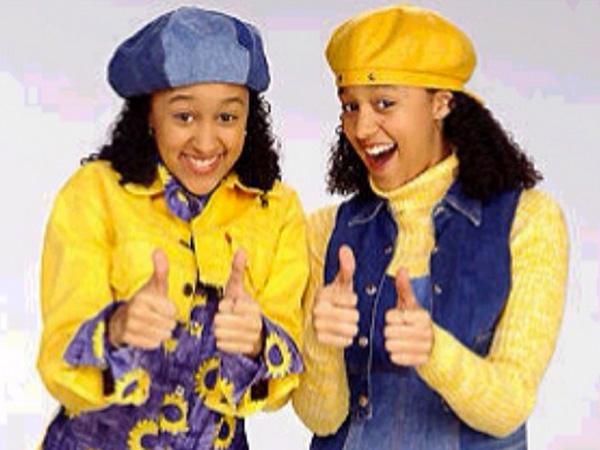 Come back to OKMagazine.com tomorrow to find out Tia's favorite-ever episode of Sister Sister, her favorite guest star, the episode she still gets fans asking her about and her hopes for a Sister Sister movie!
OK! Exclusive: Read Our Play By Play of the 2014 Kids Choice Awards
Do you remember the pilot like it was yesterday? What was your favorite outfit the girls wore on the show? Tweet us @OKMagazine.