NEWS
Pete Davidson Gets REAL About Depression On 'SNL' While Asking For More Air Time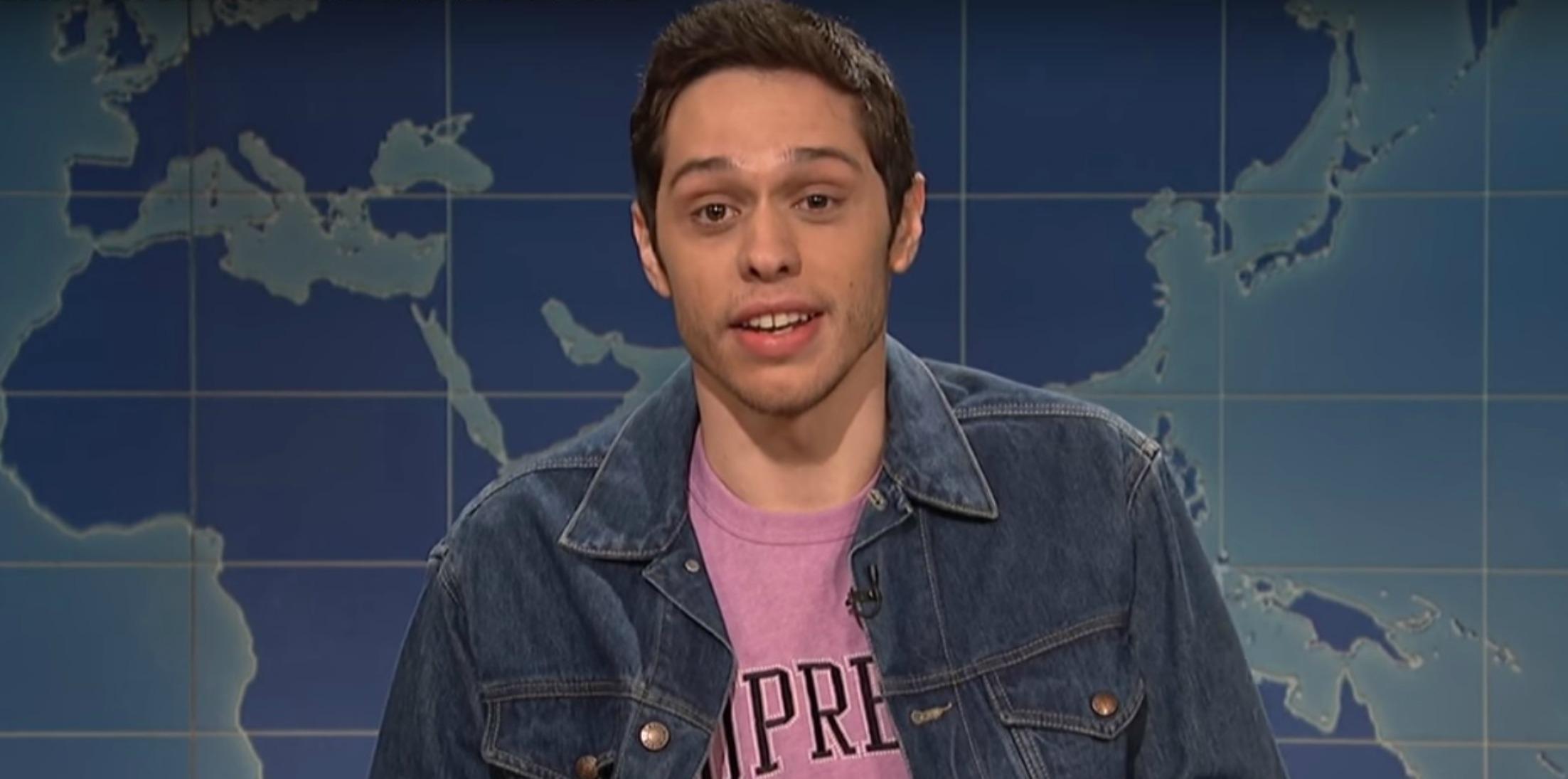 Pete Davidson didn't hold back on last night's episode of Saturday Night Live. During an appearance on the segment "Weekend Update," Pete got candid about his recent diagnosis with Borderline Personality Disorder and how his day job could help ease his depression.
At first, Pete took a serious note, explaining to the audience that depression affects more than 16 million people, and in addition to talking to your doctor and seeking treatment, being healthy by eating right and exercising can make "a huge difference."
Article continues below advertisement
After that moment of realness, Pete switched gears and said the real solution to his problem was more air time. "Finally, if you're in the cast of a late-night comedy show, it might help if they, you know, do more of your sketches," Pete explained.
"Are you saying you're depressed because you're not getting enough air time?" host Colin Jost asked.
"I was born depressed, but it might make me feel better if I was on TV more!" Pete replied. "The show is like eight hours long, and there's like 50 sketches a week. It seems weird you wouldn't use one of them to fight mental illness, but I guess that's not your style."
Colin suggested Pete write more sketches for himself, but Pete said that won't work because his "sketches suck because they're all written by a depressed person."
Finally, Pete pulled out a note from his "doctor" saying that he should get to be "in more sketches where he gets to kiss the host" and that SNL should "use more of his rap videos which I hear are actually really good."
MORE ON:
Saturday Night Live
Pete recently opened up about his diagnosis with BPD on the podcast WTF with Marc Maron. He said trying to figure out what was wrong with him had been "a f*****g nightmare." "I'm so happy, now that I know that something's wrong, whenever you find out something's wrong, it's very reassuring," he said.
What do you think of Pete's segment on mental health? Sound off in the comments below.