NEWS
So Cute! Kourtney Kardashian Holds Her Growing Baby Bump While Modeling With Her Sisters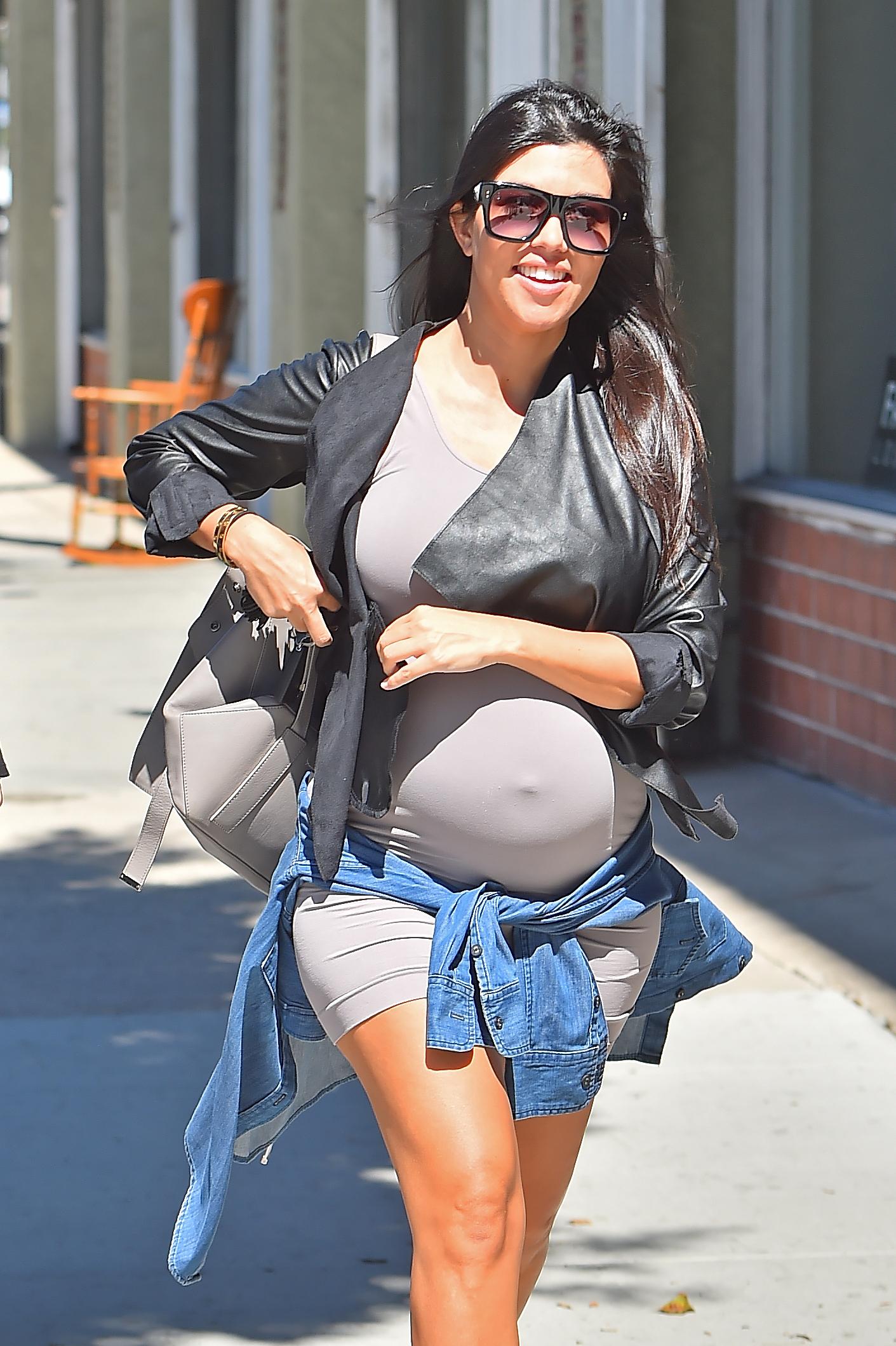 https://instagram.com/p/uHhBfKk1p0/?modal=true
We have a feeling that these photo shoot pics are going to turn out really well! But then again, when do the Kardashian sisters take part in a photo project that doesn't shine? The answer is never, people.
Kourtney Kardashian took to Instagram to share this outtake snapshot from what appears to be a shoot with her two sisters Kim and Khloe. The star, who is pregnant with her third child, is shown cradling her growing baby bump while rocking a floor-length black gown with a sexy slit. Khloe flaunted a fitted mid-length dress (a Kardashian speciality) while Kim Kardashian modeled what looks like a black pantsuit.
Article continues below advertisement
PHOTOS: New Family Car? Scott Disick Takes Pregnant Kourtney Kardashian For a Drive in a $2 Million Bugatti
This is a little dressy for Kourtney, considering she is usually one for a boho maternity style. Most recently, the oldest Kardashian sister has been seen in flannel and floppy hats.
So what's this pic for? Considering the girls have a reality TV show (and several spinoffs), a clothing line, a beauty collection, as well as many independent collaborations, there isn't an easy answer just yet. Guess we'll have to wait and see!