NEWS
Sofia Coppola on 'Twilight': "I'm Impressed By Kristen & Robert"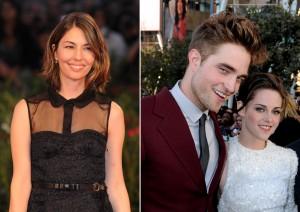 Here's some confirmation for Twi-hards that the Twilight Saga films really are quality work. Writer/director Sofia Coppola says, "I just love that it's so romantic."
OK! GALLERY: ROB & KRISTEN KEEP THE ROMANCE RUMORS IN FLIGHT
Sofia was in the running for director of Breaking Dawn, but the seat was given to Bill Condon. Still, Sofia is very much a fan of the films.
As director of Marie Antoinette, Lost in Translation and the upcoming Somewhere, Sofia knows a good love story when she sees one!
Article continues below advertisement
"I just love that it's so romantic," Sofia told MTV News. "I'm always a sucker for a love story and also to do something for teenagers, because I feel like, why not have beautiful cinematography and all these things in a kid movie? Usually it looks like it's not crafted very sophisticated, and I feel like it'd be nice to bring that kind of style into a younger film."
OK! NEWS: ECLIPSE RE-RELEASED IN THEATERS FOR BELLA'S BIRTHDAY!
Although Sofia won't be biting into Breaking Dawn, she did say she considered it.
"Yeah, yeah, I talked to them about that," Sofia explained. "I was interested in doing something but I didn't end up doing it. But I love... I'm impressed by Kristen Stewart and Robert Pattison pulling it off in that whole story. And my friend's kids love the story so much that I thought it would be fun to make something that they love so much."
It's nice to hear the Twilight films get the love they deserve!