NEWS
Soleil Moon Frye Gets Real About Body, Aging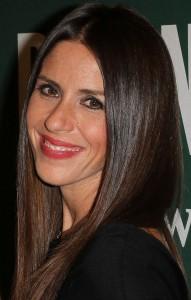 Soleil Moon Frye doesn't sweat her diet and exercise regimen.
Although the married mom of two, 35, enjoys cake, candy and double cappuccinos ("dry, nonfat, foam"), she finishes off her day with a plate of steamed carrots, broccoli, asparagus and zucchini.
For her last meal on earth, she would like to indulge with her daughters Poet, 6, and Jagger, 3.
"I'd have lots of sweets and desserts and just a big family feast, and blueberry pie that I made with my girls."
Article continues below advertisement
What's her top diet tip?
"Don't be so hard on yourself," the Punky Brewster star says. "Drink lots of water, and use things in your house. You don't have to go to the gym. You can use a couch, you can use a chair, you can do sit-ups and things that don't break the bank."
When it comes to anti-aging techniques, she could consult BFF Demi Moore, 48.
"She just has those incredible genes," she tells me. "I don't even know. I've never asked her for skincare advice, but maybe I should start because I'm theatrics/crying growing up, I just turned 35, theatrics end so I'll ask her and I'll get back to you on that one."
Here's my pic with Soleil:
Pick up the OK! on newsstands now for Soleil's Diet Confessions. And check out her book, Happy Chaos, which is in stores now.