NEWS
Sorry, Snoop Dogg: Prop 19 Did Not Pass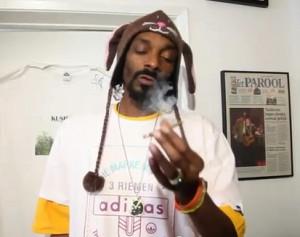 It looks like the state of California couldn't throw Snoop Dogg a bone yesterday. Proposition 19, which would have legalized various marijuana-related activities in the state, was rejected by voters.
OK! NEWS: SNOOP DOGG LEADS THE PACK IN PROP 19 SUPPORT ON ELECTION DAY
Those against Prop 19 are celebrating their victory, but those in favor are still pleased with how many votes they were still able to receive.
Article continues below advertisement
"Proponents of Prop. 19 tried to mislead voters into voting for a title and summary, but tonight, the voters of California proved that the details of an initiative do matter," Tim Rosales, the No on 19 campaign manager, said via My Fox Los Angeles.
"Proponents said Prop. 19 would tax, regulate and control marijuana when in fact those claims turned out not to be true, he added. "Prop. 19 provided no regulation or control, no means of collecting revenue, no benefit to public safety of Californians and could cost us billions."
Prop 19 proponent, Richard Lee, was actually pleased with results saying, "the fact that millions of Californians voted to legalize marijuana is a tremendous victory."
"We have broken the glass ceiling," Lee explained. "Prop. 19 has changed the terms of the debate and that was a major strategic goal."
OK! VIDEO: ZACH GALIFIANAKIS LIGHTS UP AT BILL MAHER'S TABLE
But there's always 2012!
"With limited resources this time around we were able to build an enormously powerful coalition of cops and moms, law professors and civil rights leaders, liberals and libertarians, conservatives and unions, all for change," Lee explained. "This coalition will only continue to grow in size and strength as we prepare for 2012."
We wonder if Snoop will still show his support next time around? Maybe this means we'll be seeing even more videos like the one below!