NEWS
Sources: Elisha Cuthbert & Sean Avery Split!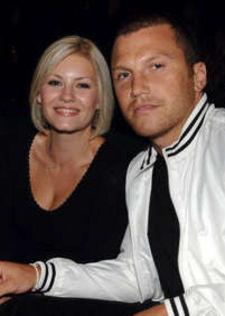 According to sources close to the pair, actress and her hockey-playing beau, , have called it quits after almost two years together.
One pal of the ex-couple says it was Elisha who pulled the plug on the relationship. But don't feel bad for Sean, who didn't appear to be brokenhearted about the breakup when he was spotted hitting on Elisha's good friend at the LG House in Malibu on Aug. 26. A partygoer tells OK!, "When you asked Sean where Elisha was, he shrugged his shoulders and said they had broken up." But for all his attempts at wooing the recent jailbird, Sean was not able to convince Paris to leave with him, saying she wouldn't do that to Elisha and walked away.
Article continues below advertisement
Pals of the couple are left scratching their heads, and one friend of Elisha's says they're hoping the two can work it out. "She's a serial monogamist, jumping from one relationship to another."
Reps for both Sean and Elisha have declined to comment on their clients' personal life.