NEWS
Spencer And Heidi Pratt Are Back With a New Show—Or Are They?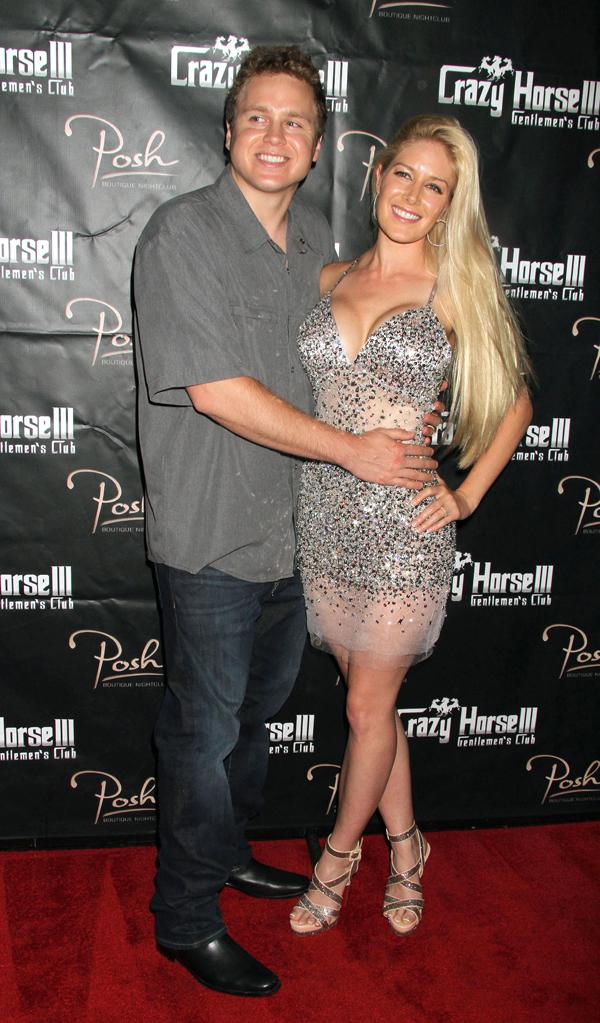 If people tweet about something, does that mean it really exists? Spencer Pratt and his main squeeze Heidi Montag are sure hoping it does. Enter: SpeidiShow.
OK! News: Recapping Glee's Most Emotional Episode Yet
You remember Spencer and Heidi right? They started off as naive, obnoxious college kids living in LA on MTV's The Hills, and then tried to extend their 15 minutes of fame by getting married, getting plastic surgery, appearing on various other reality shows (I'm A Celebrity, Get Me Out Of Here!, Big Brother UK, etc.) and being generally weird... and obnoxious(!) to the hand that fed them.
Article continues below advertisement
OK! News: Heidi Montag's Professional Hopes For Spencer
But in a move that seems to be part-hoax, part-next generation twitter ish, Spencer and Heidi have teamed up with Mark C. Marino and Rob Wittig to create a reality show that sees the duo acting out different reality show formats (think Say Yes To The Dress or House Hunters), all dictated by fans on Twitter. They've been tweeting about it constantly and trying to drum up publicity—The only catch is that the show doesn't exist. It's all in your imagination.
Photos: 14 Reality Couples Who Got Married On TV
In an email to Buzzfeed, Pratt says that it's all about of "netprov", explaining, "Netprov basically extends what 'reality stars' do all the time — only it allows the fans to help tell the story."
In other, more direct words, Spencer and Heidi are faking their fans into visiting a website to watch a show that was never filmed:
... and they are live-tweeting about a show that never aired:
Confused? Yes, so are we.
So will it work? Will SpeidiShow become a real, live TV show? Either way we're writing about it, so... bonus points to you, Speidi! Share your thoughts about Spencer and Heidi's next foray into the world of entertainment in the comments below or tweet us @OKMagazine.