NEWS
'Spider-Man: Turn Off the Dark' Faces Technical Difficulties Opening Night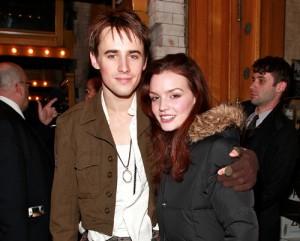 According to reports, Spider-Man: Turn Off the Dark had to be stopped multiple times opening night on Broadway due to technical difficulties after already being severely delayed for the same reason.
OK! VIDEO: U2 PREMIERE'S NEW SPIDER-MAN MUSICAL SONG
Spider-Man: Turn Off the Dark officially opens on Jan. 11, but opening night on Sunday didn't go very smoothly.
The production has already become the most costly in Broadway history with a reported budget of $65 million and had already faced a two-week delay this month due to technical difficulties, The New York Times reports.
Article continues below advertisement
But all of those "difficulties" have not been worked out yet as the show reportedly had to be stopped five times on Sunday during stunt work that had actors suspended in the air with harnesses.
Right before the end of Act I, Spider-Man was left dangling above the audience. "Crew members, standing on the stage, spent 45 seconds trying to grab Spider-Man by the foot, as the audience laughed and oohed," The New York Times reports.