NEWS
Stacy Keibler Talks Guilty Pleasures and Healthy Passions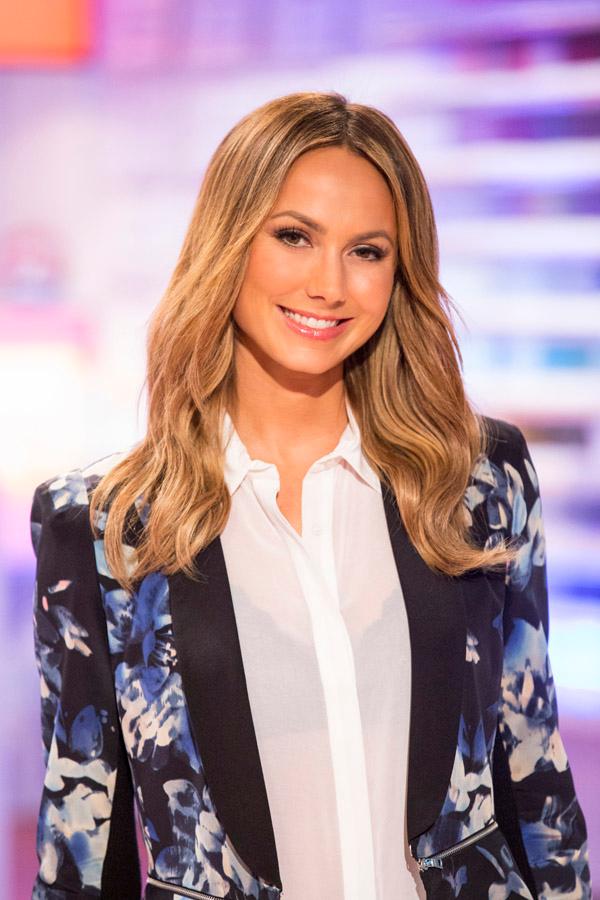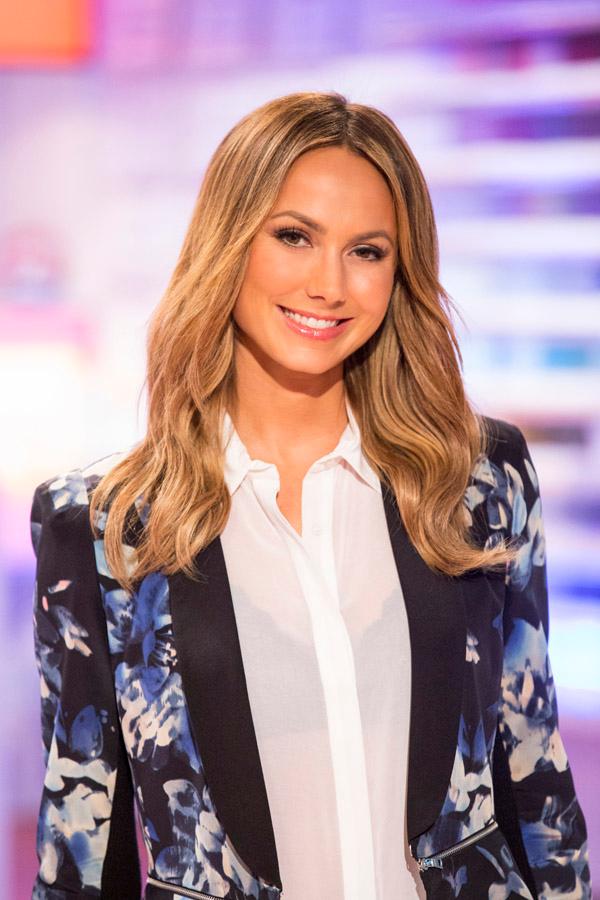 When you say the name Stacy Keibler you might not automatically think of grocery stores, but the host of Lifetime's new reality competition Supermarket Superstar is actually incredibly food and cooking savvy. I met up with the 33-year-old actress at a food festival for the series showcasing many contestants' delicious edibles (seriously, everything was so good I needed to be rolled out of there) and we chatted about healthy eating, superfoods and, wait for it, cricket bars. While I generally don't make a habit of eating insects, if a cricket bar can make my skin glow half as beautifully as Stacy's, I may rethink it.
Article continues below advertisement
OK! News: The Truth About Beauty Drinks
OK!: What appealed to you about working on Supermarket Superstar?
Stacy Keibler: I was developing my own healthy food line so I can really relate to the contestants on the show and what they're going through. I love food. I love to cook. I love to travel and experience food in different cultures so it seemed like the perfect fit.
OK!: What do you like to cook?
SK: I love to cook healthy. I love to go to the farmer's market and get whatever vegetables are in season, make stir fries, change it up every single time I make them with different foods, different nuts, different sauces. I cook a little bit of everything. I like to find ways to make comfort food healthy and desserts that are sugar-free, gluten-free.
Photos: Weather-Proof Your Hair With These Products
OK!: Is there one dish you're really proud of yourself for making healthier?
SK: I've mastered superfood ice cream. It's sugar-free, dairy-free, gluten-free. My friends cannot get enough of it.
OK!: What goes into it?
SK: It's tocotrienols, lucuma, mesquite—it's all superfoods so they're things you may not even have heard of but they're so good for you and the consistency and the flavor is like ice cream but there's no dairy in it.
MORE ON:
Supermarket Superstar
Article continues below advertisement
Photos: Tour Melissa Joan Hart's New Baby Nursery
OK!: Where did you get your passion for cooking?
SK: I started taking cooking classes when I was very young. My mom cooked throughout my whole life and I always had a home-cooked meal every single night when I was growing up. I watched the Food Network when I was in high school. It's just something that comes naturally to me.
OK!: Was there one contestant you felt a connection to?
SK: I'm not sure if you've tried the cricket bar yet but not only does it taste amazing but it's a product that he's trying to be sustainable to the environment and to use insects as the protein source. I'm very environmentally-conscious so emotionally I love the product.
OK!: What's your guilty pleasure?
SK: My guilty pleasure is desserts because I don't eat them very often but when I do I completely indulge.
Supermarket Superstar premieres Monday, July 22 at 10/9c on Lifetime.
What's your guilty food pleasure? Fess up in the comments below or tweet @OKMagazine.