NEWS
Star Bodies: We Took a Class with Celebrity Trainer Harley Pasternak and Didn't Die!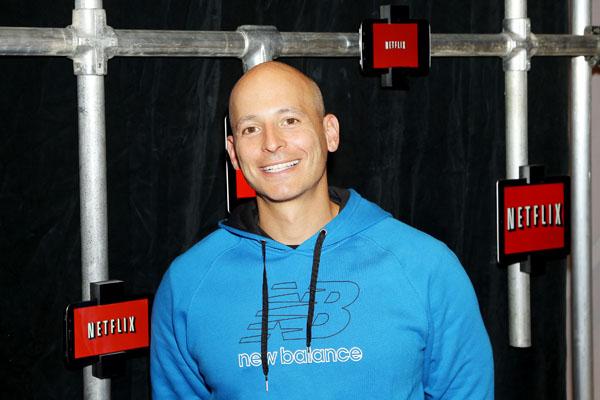 If given the opportunity to work out with celebrity trainer, Harley Pasternak, who's worked with Lady Gaga, Kim Kardashian, and Katy Perry among many more, would you be excited or terrified? Luckily, I was both, because I did it last week. Harley hosted an event with Netflix to show how cardio can actually be fun—as long as you're watching TV the whole time!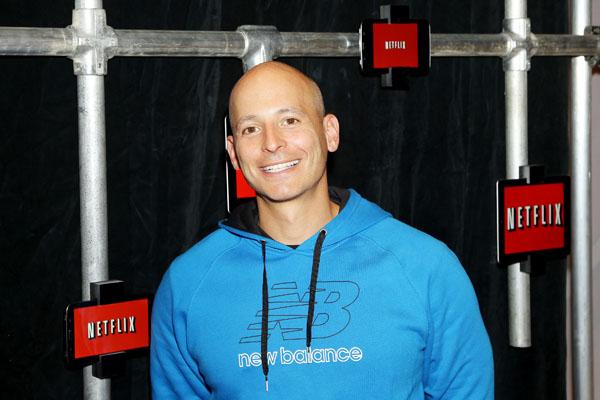 Harley led a class in which we watched the pilot of New Girl on Netflix and did a different kind of cardio for each of the three segments of the half hour episode. Easy! Who can't do 8 minutes of cardio while watching Schmidt? Oh, and there were endless squats on the commercial breaks and I couldn't walk for days after. But still, pretty easy, and a great idea! I chatted with Harley afterwards about New Year's resolutions, specifically my own.
Article continues below advertisement
OK!: I am super out of shape and signed up for a half marathon. What do I do?
Harley Pasternak: That's the opposite of what you should do. What is your goal? It's all about feeling in shape. All those miles are not going to make you feel in shape. Your joints are going to be sore. You're going to create muscle imbalances. You're increasing your resting metabolism.
OK!: So what should I do?
HP: It starts with diet. You want to feel healthy. The second thing is chronic movement. Get yourself a Fitbit and try to hit a movement goal, wherever that movement comes from. Ideally you won't have to run to achieve it, running will supplement it. Thirdly, resistance exercise. That's the most exercise. You live in Manhattan, you probably walk a lot. You'll hit your goal every day. Remember there's a distinct relationship between the intensity of cardio and appetite. If you're running, you're going to be hungrier. The average marathoner weighs two more pounds every year that they run it. Running a marathon for weight management is not great, and for health it's definitely not because of what it does to your body.
Article continues below advertisement
OK!: I need a motivator of some kind, I think, something dramatic.
HP: What you are suggesting is the opposite of what I would prescribe somebody. You train for this half marathon, and if all goes well and you don't injure yourself, and get shin splints, then what?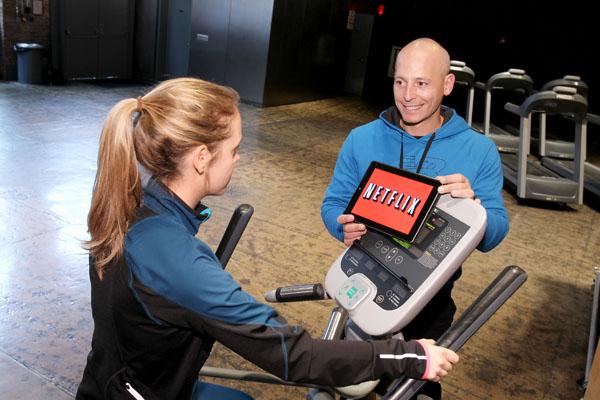 OK!: I want to magically become a runner.
HP: 80% of runners have chronic injuries that prevent them from exercising a significant part of the year.
OK!: So I'll join a gym and go.
HP: I don't think it's about joining a gym. Is your diet as good as it could be? Start with that. Then, are you as active from the moment you get up until you go to bed as you could be? Do you work in an office? You'll hit more mileage and burn more calories and get your heart cumulatively more beats beaten by taking the stairs every time over a period of a week than if you run. It's about what you do during the day. There are 144 hours in a week. If you run for 4 of them, there are still 140 hours you're not running. What are you doing during that time? And then resistance exercise is the next part. Pick a resistance routine. I wrote a book 12 years ago called 5-Factor Fitness. Do that program, stick to that program so your motivation is completion of the program. Trust me.
OK! News: Learn how Jessica Simpson lost all her baby weight.
OK!: New Year's is coming up and everyone makes these big declarations. What is a resolution you could make that's actually realistic?
OK!: Take 10,000 steps every day. Get a Fitbit or there's an app for your phone. That's it, move more. It has nothing to do with going to the gym. And that's without adding any more time to your day.
What do you think of Harley's ideas? Are you a runner? Are you planning a fitness-related New Year's resolution? Tell us in the comments below or tweet us @OKMagazine.