NEWS
State of Affairs' Tommy Savas on Co-Star Katherine Heigl: "She Was Nothing But a Pleasure to Work With"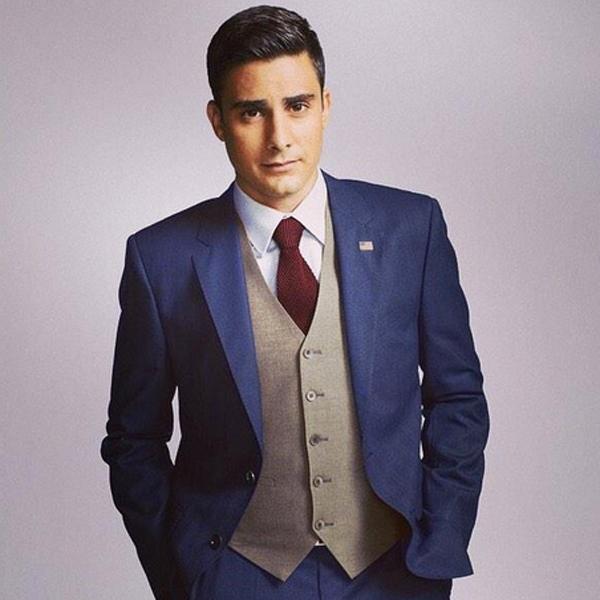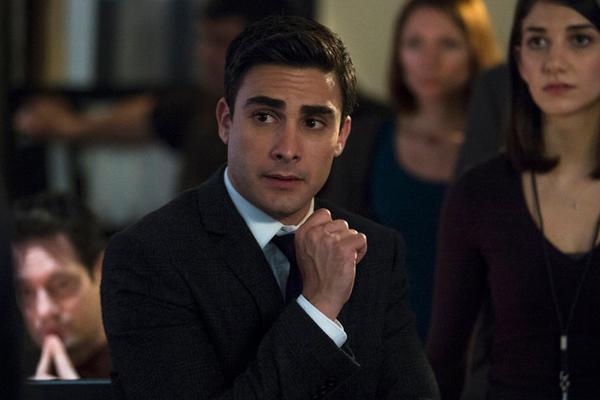 Back in August when Tommy Savas dropped by our office in NYC, the November premiere of State of Affairs seemed so far away. But alas, the day has arrived, and tonight, NBC debuts its new political drama in which Grey's Anatomy alum Katherine Heigl makes her TV comeback. We chatted with Tommy, who plays the youngest CIA analyst on the show, about how the show differs from other CIA-centric shows, the big movie role he lost to Shia LaBeouf, and why those rumors about Katherine Heigl being hard to work with are totally untrue. Like, not even a little bit. Read below!
Article continues below advertisement
PHOTOS: Dawson's Creek and Other Amazing 90's TV Show Reunions
OKMagazine.com: You're playing two very burly roles with TNT's The Last Ship and now again with State of Affairs. Was that a coincidence?
Tommy Savas: Something happened where I went from playing the bad boy teenager to being an adult. I think it was the salt and pepper in my hair or something. And it was a cool transition going from playing a navy seal to playing a CIA Agent. You really get the sense of the CIA being the unsung heroes of America. I got to go to Langley and tour the offices. Nobody gets to do that.
OKMagazine.com: You also went from co-starring with Eric Dane on The Last Ship to Katherine Heigl on State of Affairs—both are Grey's Anatomy alums!
TS: I know, it's awesome. When I got the call that I got offered this show I was with Eric and I was like, 'hey, I'm going to be working with Katherine Heigl.' And he loved her so he was really excited for me and vice versa. Yeah, it's kinda funny.
Article continues below advertisement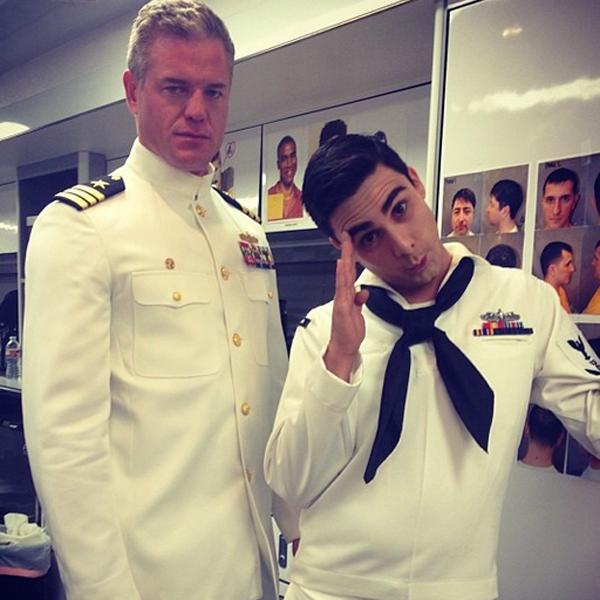 OKMagazine.com: Were you excited to work with Katherine? Are the rumors true that she's "difficult to work with?"
TS: She was nothing but a total pleasure to work with. She treated me like a peer. I know a bunch of stuff came out about the way she acted on our pilot. The thing was that her dogs kept barking and interrupting production? Her dog is a 95--year-old poodle who can't even make a chirp and would sit on her lap passed out the entire day. People find people to pick on. I don't know where it comes from because she's such a delight to work with, such a giving actress and so nice to everybody on set that it's just...people need something to talk about.
WATCH: Vanderpump Rules' Tom and Ariana Open Up About Kristen Doute
OKMagazine.com: What do we see your character go through throughout the course of the show?
TS: The show is about the President's daily briefly team. The CIA is just full of analysts and they take the pertinent information and pass it up the chain to Command and brief the heads of state. My character, Dash, is the youngest member of the CIA team, he's 25. He's the youngest analyst that's ever worked for the CIA. He's a child prodigy and comes from money. You'll see him growing a lot because he's so young.
Article continues below advertisement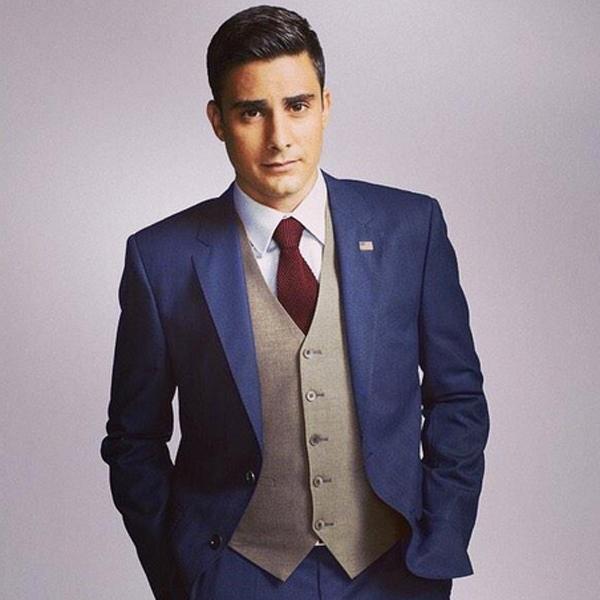 OKMagazine.com: The show sounds a lot like Homeland or Scandal...
TS: Here's what's different about State of Affairs.The director takes pride in this show being more based in reality. Scandal is a little bit of fantasy, a little dramatic. And Homeland, I love Homeland but what Claire Danes does, that job doesn't exist in the real world. It is similar in the aspect of it really is about the people, the briefers and their lives and how this job effects them, but you get some awesome action sequences too. Our producers are ex-CIA analysts and are trying to keep it on track so it's real.
PHOTOS: See Angelina Jolie and Brad Pitt's First Red Carpet Appearance Since the Wedding
OKMagazine.com: Up until now, fans know you mostly from The Sopranos. This is definitely a different kind of role!
TS: My favorite experience was working on The Sopranos. That was game-changing for me. When I did it I was a 16 year old kid living in New Jersey and that was the coolest thing I could possibly do at that time. The Sopranos was definitely my big break.
Article continues below advertisement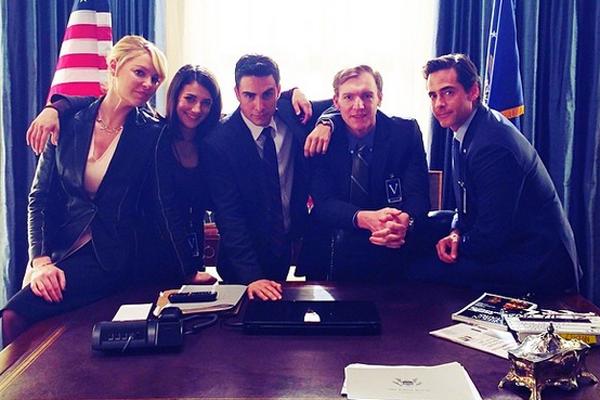 OKMagazine.com: Were there any roles you really wanted but didn't get?
TS: Shia LaBeouf stole my career. There's a movie that I screen-tested for called A Guide to Recognizing your Saints where he plays young Robert Downey Jr. I screen-tested against him. I really wanted that one and that was a hard one, but that's one of the keys to being successful at this, you have to deal with rejection well because you go on thousands of auditions and you book 2 percent, if that.
PHOTOS: A Guide to the Stars on TV's Hottest New Shows
OKMagazine.com: Do you think you'd ever do a rom-com? Katherine could teach you a few things about those!
TS: I don't think I'm good looking enough to be heartthrob (laughs), but I come from a background of comedy. That's what I've done for years. So I'd love to do that.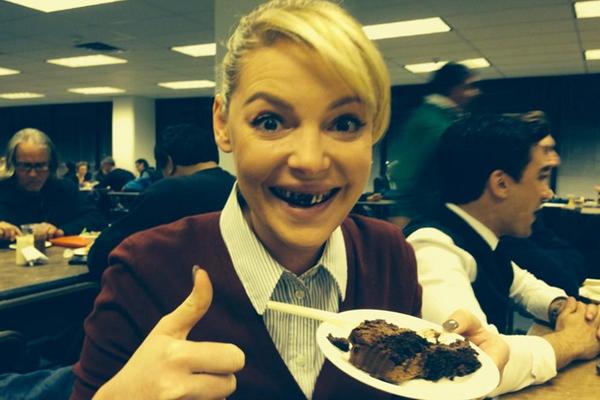 OKMagazine.com: Who would you want as your leading lady in a rom-com?
TS: Funny enough I have a big crush on Kristen Stewart. I don't know if KStew would do well in a rom com (laughs), that'd be a horrible choice. Maybe I'd love to just bring my youth crush back to do a movie with Meg Ryan. Why not? I'd love me some Meg Ryan. She's adorable.