NEWS
Stephenie Meyer Releasing New 'Twilight' Novella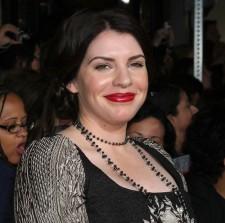 Twilight author Stephenie Meyer announced Tuesday that she'll be releasing a new Twilight-connected book this June!
OK! NEWS: NEW TWILIGHT SAGA: ECLIPSE POSTER RELEASED!
Save the date, Twi-hards! On June 5 Stephenie's The Short Second Life of Bree Tanner: An Eclipse Novella is set to hit bookstores, MTV News reports.
The book, 192 pages, follows the story of Bree, a newborn vampire. Bree makes a small appearance in Eclipse, played by 14-year-old Jodelle Ferland, as a member of the army Victoria creates to fight the Cullens and the werewolves.
Article continues below advertisement
OK! VIDEO: NEW LONGER TWILIGHT SAGA: ECLIPSE SNEAK PEEK
"I'm as surprised as anyone about this novella," Stephenie explained in a statement. "When I began working on it in 2005, it was simply an exercise to help me examine the other side of Eclipse, which I was editing at the time. I thought it might end up as a short story that I could include on my Web site. Then, when work started on The Twilight Saga: The Official Guide, I thought the Guide would be a good fit for my Bree story. However, the story grew longer than I anticipated, until it was too long to fit into the Guide."
This novella will be the first new Twilight story since Stephenie stopped writing Midnight Sun, the Twilight story written from Edward's view, after an unfinished draft was leaked online.
OK! VIDEO: FULL TWILIGHT SAGA: ECLIPSE TRAILER FINALLY ARRIVES!
On June 5 at 12:01 a.m. the book will go on sale, according to Little Brown Books for Young Readers, and $1 from each book sold in the United States will be donated to the American Red Cross International Response Fund helping victims of disasters in both Chile and Haiti.
Article continues below advertisement
Stephenie will also be providing exclusive access to the book on BreeTanner.com from June 7 to July 5.
Consider it a gift!
"I'd always considered The Short Second Life of Bree Tanner as something for the fans," Stephenie said. "They have been so supportive of all things Twilight."
OK! GALLERY: KRISTEN STEWART PUMPS HER RUNAWAY CAR
And Eclipse director David Slade, who's already read the novella, said fans won't be disappointed!
"Stephenie was gracious enough to let me read a draft of the novella while we were prepping the movie The Twilight Saga: Eclipse," he said in a statement. "I thoroughly enjoyed the story, and it gave us great insight and inspired location choices and the tailoring of scenes. I think fans are going to love the fascinating details involved in the loves, fears and actions of an emerging vampire."
June can't come soon enough!