NEWS
Food Network's Sunny Anderson Talks New Cookbook, Grilling For Heroes, And Reveals Her Top BBQ Tips For Summer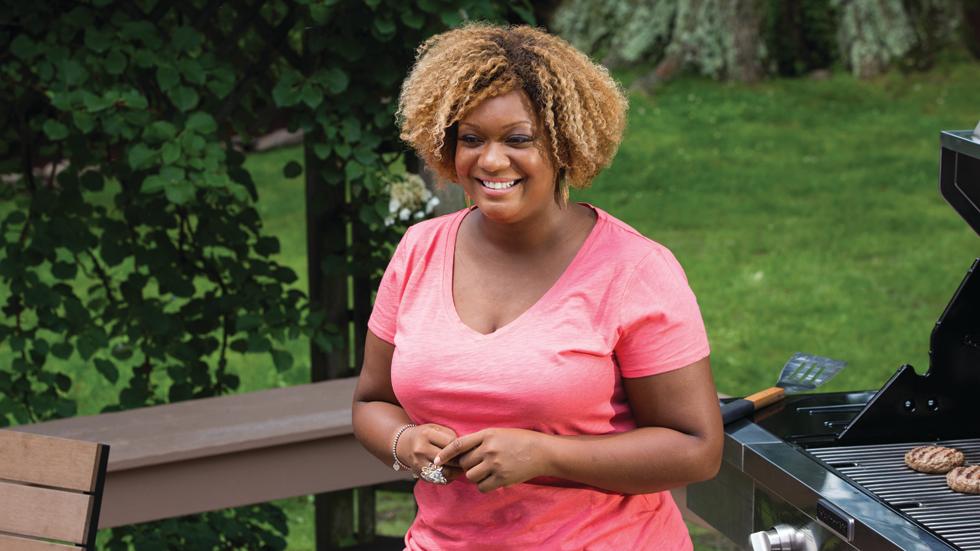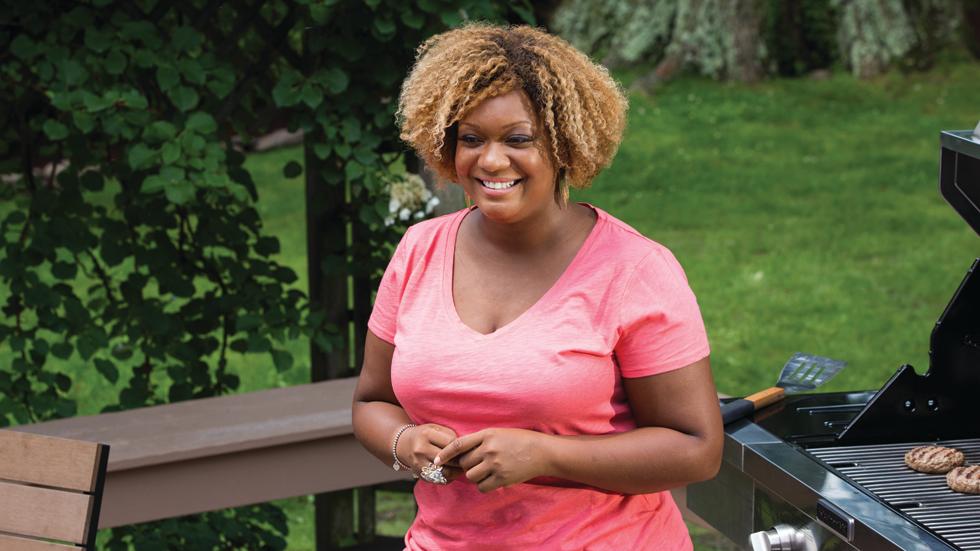 As of Memorial Day on Monday, May 25, summer is officially here—which means it's time to unpack that grill and get to BBQing! To get you inspired for grilling season, OKMagazine.com spoke to Food Network star Sunny Anderson, who just released a new cookbook, Grilling For Heroes. But this isn't just your average celebrity cookbook. This special compilation features recipes and anecdotes from US army veterans—Sunny is a vet of the US Air Force herself—and 100 percent of the proceeds go to Hope For The Warriors, a non-profit which helps service members who got wounded in the wars in Iraq and Afghanistan post 9/11. Good food and good deeds? We know you're intrigued! So keep reading...
Article continues below advertisement
OK! Exclusive: Haylie Duff Dishes On Season 2 of Real Girl's Kitchen
OKMagazine.com: Why are you so excited about the Grilling For Heroes cookbook?
Sunny Anderson: As a proud U.S. Air Force veteran, 'Army brat,' and cook, the Grilling for Heroes cookbook project is close to my heart for many reasons. Food has the power to unify us, to give us a sense of community and, most importantly, to heal. Through this cookbook, Americans shared their favorite recipes and family food traditions along with their stories of proud military connection. Grilling for Heroes brings us together and strengthens us as a community, with all of the proceeds from sales of the cookbook going to benefit veterans and their families.
OKMagazine.com: What have you learned from your time in service when it comes to cooking?
SA: One of my favorite things is to reimagine common military dishes, like a dish called S.O.S., which has a special military definition that I'll leave you to find out. The dish is chipped beef with cream sauce over toast, and it's not the tastiest meal…I put a twist on this classic military dish and made it with flank steak and all of it can be made on the grill, including the sauce. It's not your typical grill dish, but it's a nice spin on the S.O.S. dish and still reminds me of the military. But there is nothing like a good home cooked meal!
Article continues below advertisement
OKMagazine.com: So then what is your favorite home-cooked meal?
SA: It's so hard to choose one! But there is nothing better than summertime in America, and I think that is in large part due to the grilling, which is why BBQ might be my favorite comfort food. Grilling and BBQ's are also a time when you can bring your family or whole neighborhood together for a celebration as a community, which is why it's my favorite comfort meal.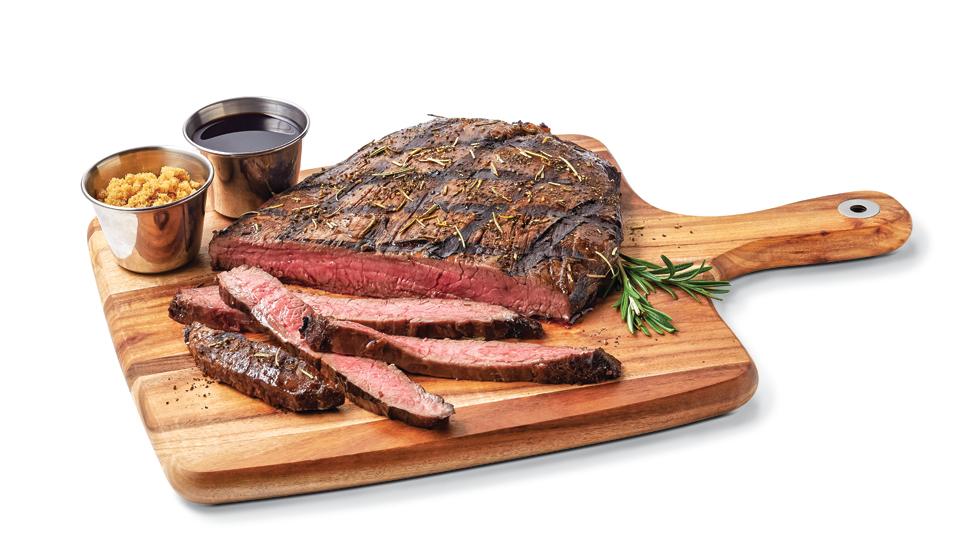 OKMagazine.com: As we head into BBQ season, what are your biggest do's and don'ts when it comes to grilling?
SA: DO follow the instructions that come with your grill. Make sure to keep the lid open and don't lean over the grill when lighting it. DON'T bring your grill indoors, and never store propane cylinders inside—not even in your garage or shed. Another major DON'T would be, don't leave your grill unattended, stay present and enjoy the grilling experience!
Article continues below advertisement
OKMagazine.com: What is the best part about being a TV personality and professional chef?
SA: The best thing about my job is certainly the incredible people I meet and the unique personal stories about food I hear every day. This is one of the reasons why I love the Grilling for Heroes project so much. I was so impressed by the grilling recipe contributions, but the stories about the military were even better. Hearing their extraordinary stories is definitely my favorite part of the job and I am so proud to support our troops and be a part of this cookbook.
OKMagazine.com: We love all of the food photos you post on Instagram. Any tips on how to do it the right way?
SA: Just keep spreading the food love! There are so many unique food experiences, cuisines, and dishes out there and they're meant to be shared!
Be sure to visit GrillingForHeroes.com now to download your copy of Grilling For Heroes!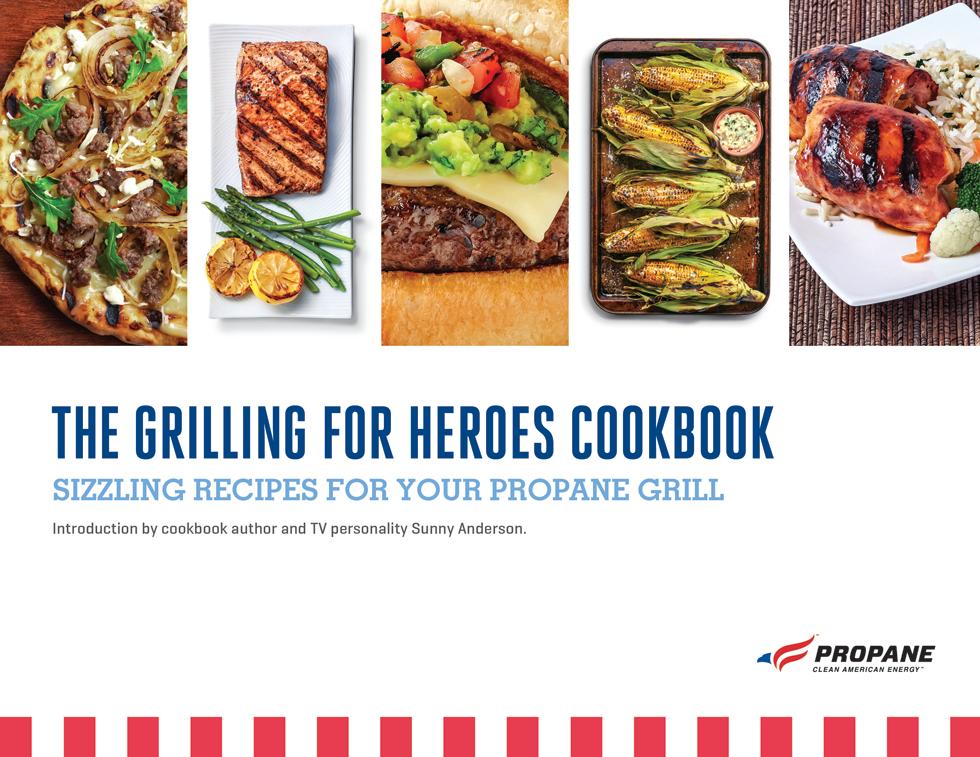 Are you excited for BBQ season? What's your favorite grilling recipe or trick? Tweet us @OKMagazine.