NEWS
OK! Exclusive: Haylie Duff Dishes On Real Girl's Kitchen And The Surprise Celebrity Guests She Cooks With On Season 2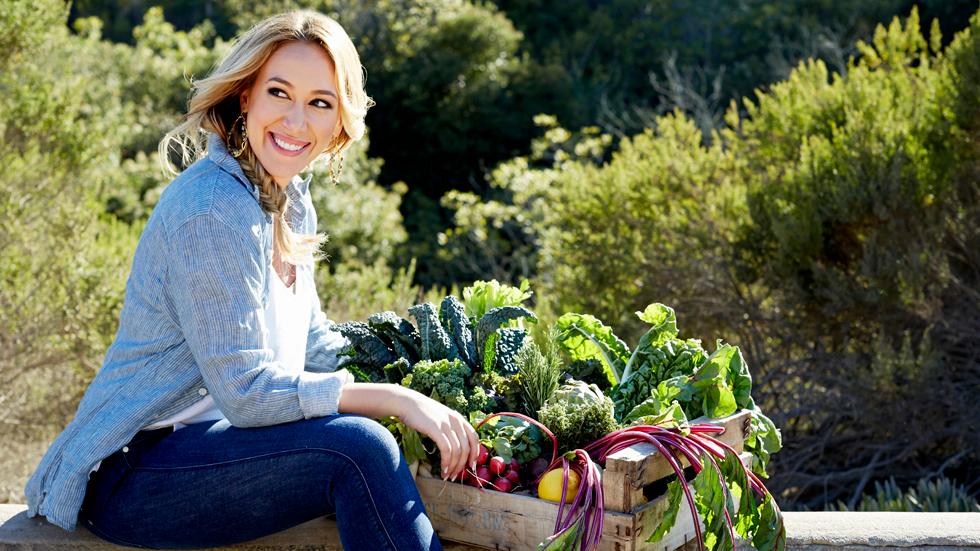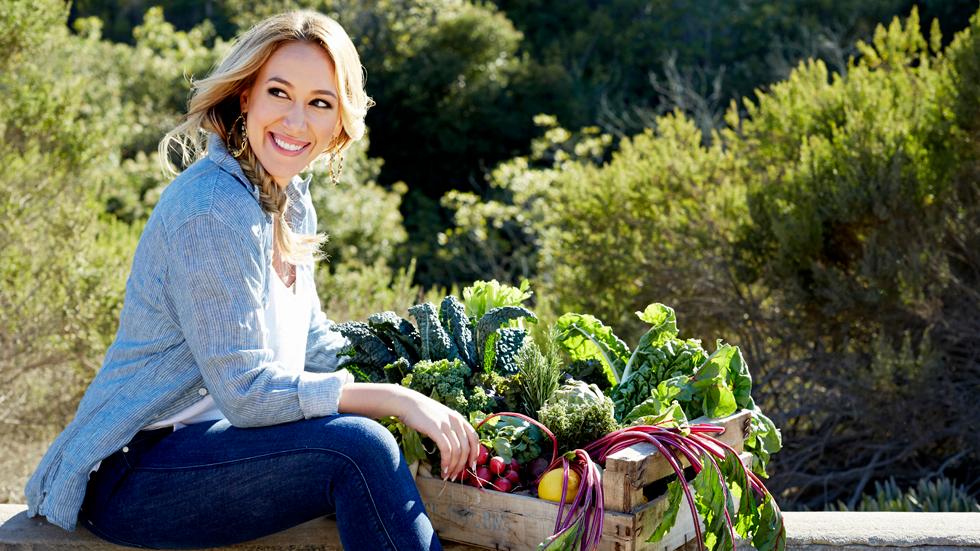 Actress, cookbook author and host of Cooking Channel's The Real Girl's Kitchen Haylie Duff is currently cooking up her best creation yet—her first child with her fiance, Matt Rosenberg, due this May! But while Haylie is nesting as she and Matt prepare for the arrival of their daughter, Cooking Channel will be airing the second season of Haylie's show. In the series, Haylie whips up yummy meals in her own kitchen while sharing personal stories and of course, cooking tips, with viewers.
Article continues below advertisement
PHOTOS: Inside Haylie Duff's Pinterest-Worthy Baby Shower
Haylie spoke to OKMagazine.com exclusively about the all new season, the famous guests we'll get to see, and how her pregnancy has affected what she cooks. Plus, Haylie revealed which TV shows she's addicted to—aside from sister Hilary's new series Younger, of course. Read on:
OKMagazine.com: What's different this time around other than the recipes being bigger and better?
Haylie Duff: We have some new guests, and actually spend a little more time in my kitchen!
OKMagazine.com: Is the food you make on the show when you're with your friends what you genuinely cook when cameras aren't around?
HD: Yes! Most of these recipes are my go-to's. The other ones are recipes that I am trying to really perfect. I love learning how to make new dishes.
Article continues below advertisement
OKMagazine.com: Have your pregnancy cravings influenced what you decided to cook for season 2?
HD: I craved a lot of light healthy food in the beginning, like green smoothies and oranges, but it was definitely fun to experiment with so many different kinds of foods while pregnant. I'm just lucky that I didn't have morning sickness!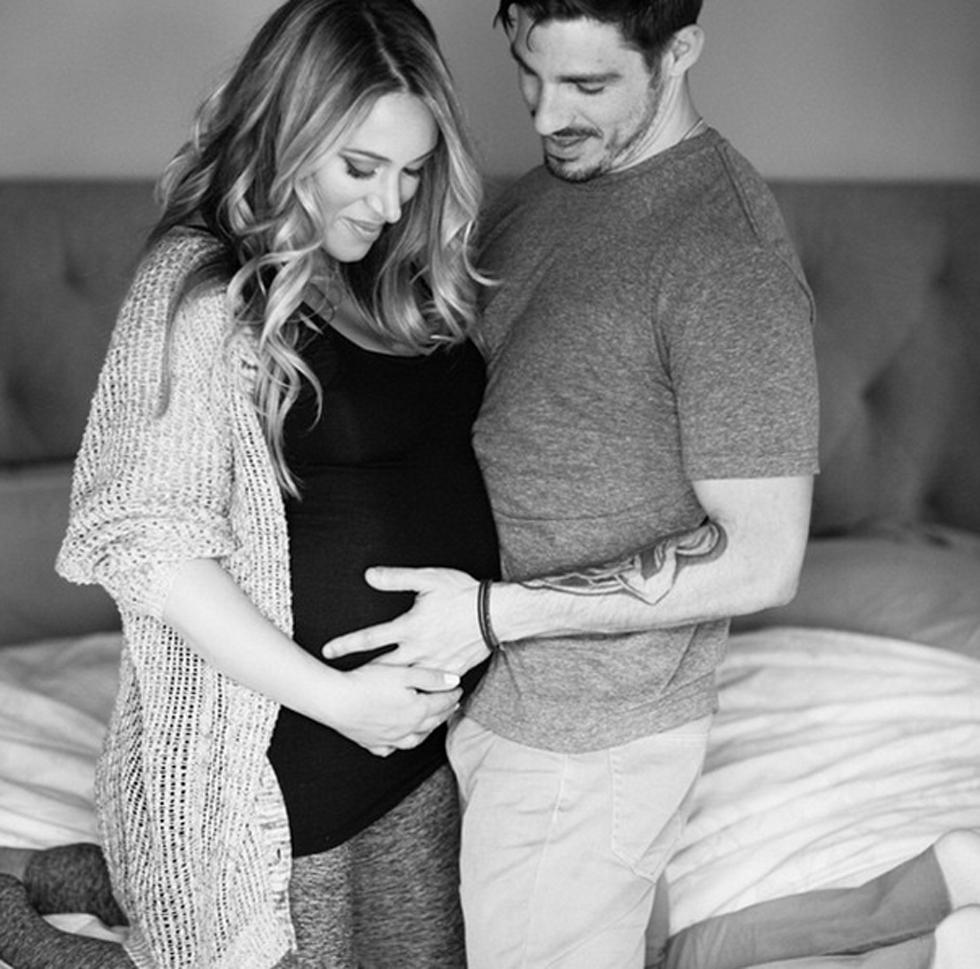 OKMagazine.com: How do you think your cooking routine/schedule will change once the baby comes?
HD: I am really looking forward to cooking for our daughter. I can't think of anything cuter than propping her up on the kitchen counter and teaching her how to cook. I would love to see her on the show.
PHOTOS: Celebrities Who Were Engaged and Pregnant at the Same Time
OKMagazine.com: Is Matt a big help in the kitchen or does he let you do your thing?
HD: He lets me do my thing most of the time, but I love when he gets the bug to cook. It's fun to be in the kitchen together…kind of romantic! And he definitely has some skills in the kitchen.
Article continues below advertisement
OKMagazine.com: Beverly Mitchell, Duff Goldman, Marla Sokoloff, as well as your sister and fiancé are in the trailer. Any other celebrity cameos we can expect?
HD: Yes! I make some truly delicious Moroccan food with Lauren Conrad and Italian food with Jamie Lynn Sigler. I take Jessica Schzor and my girlfriend Nikki Erwin glamping in Malibu. Jenna Dewan Tatum shows me the ropes at the Gentle Barn. It's lots of fun.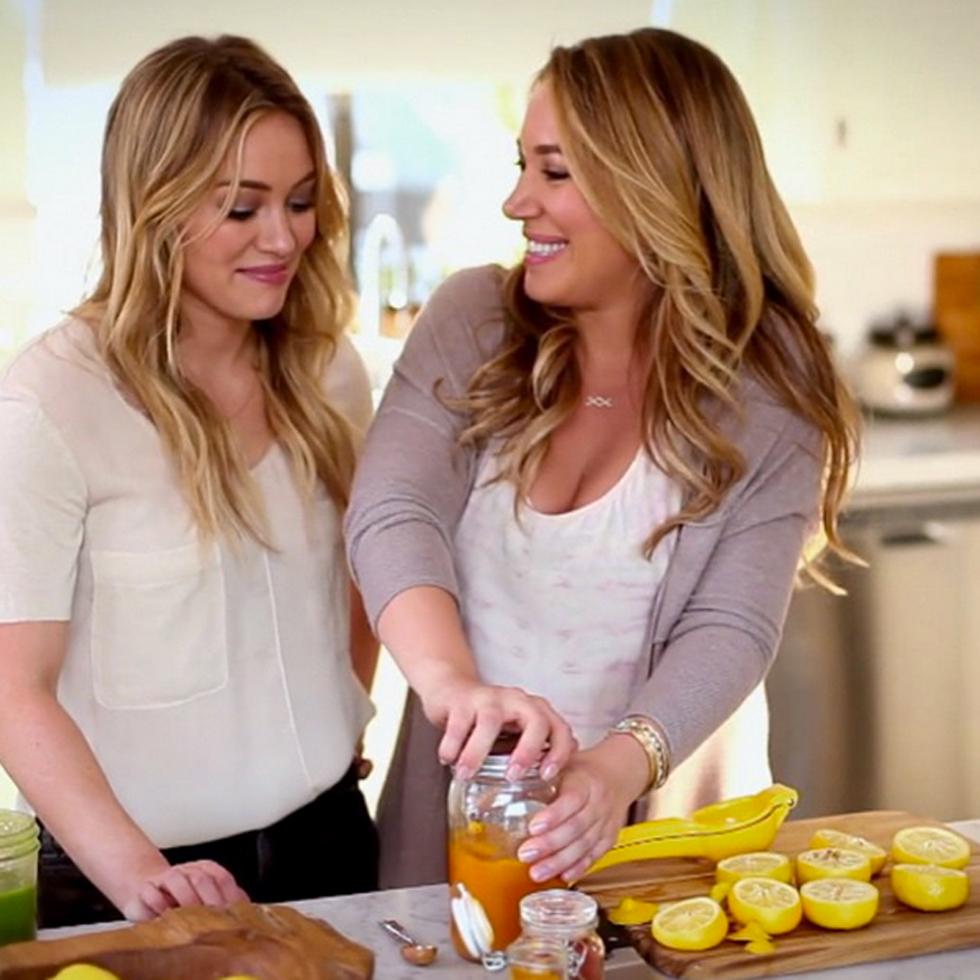 OKMagazine.com: What are some other shows you watch in your downtime while you're nesting right now (other than Younger, of course)? Any reality shows?
HD: I'm loving The Following and Secrets & Lies. Game of Thrones, Revenge...I try to stay away from too many reality shows. I catch the Housewives, but they tend to give me a little anxiety...
PHOTOS: Jessa Duggar Gets Pregnancy Advice From Older Sister Jill
Season 2 of The Real Girl's Kitchen kicks off Saturday, April 25th at 1pm on Cooking Channel! Are you excited for season 2? Which celebrity guest are you most excited to see? Tweet us @OKMagazine.