NEWS
Surprise! 'Teen Mom 2' Star Courtland Rogers is in Jail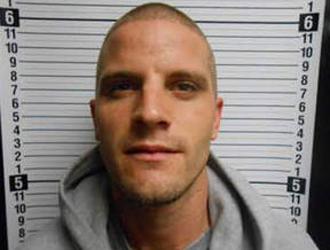 It was literally just a few days ago that Courtland Rogers was DMing us on Twitter, and now? @Courty411 is in the slammer. Yesterday he tweeted "they.got me...brunswick.coybty jail i am.on my way...write me ...sorry i got caught" but we thought maybe Courtland was bluffing. But, Wetpaint just confirmed the news — and even have his official mugshot to prove it!
Photos: Kieffer's Back on Teen Mom 2!
Courtland is facing six charges, one of which is the domestic abuse charge estranged wife Jenelle Evans issued against him in January.
Article continues below advertisement