NEWS
Tag Heuer Won't Waste Time with Tiger Woods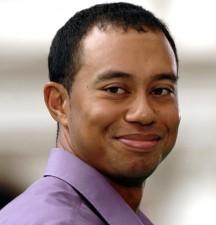 Maybe taking down Tiger Woods' ads wasn't "unrelated" after all. Tag Heuer has finally announced, TMZ reports, that the time has ended for the Tiger to be the face of their Swiss watch company.
Tag Heuer announced that they will not be using Tiger's image in any of their upcoming advertisements in the U.S.
The CEO of the Tag Heur told the Swiss paper Le Matin today, "We recognize Tiger Woods as a great sportsman but we have to take account of the sensitivity of some consumers in relation to recent events."
Article continues below advertisement
We were watching the clocks for this one.