NEWS
Watch: Tamar Braxton Posts Cryptic Message Following Fight On Delta Flight: 'I Have Proof'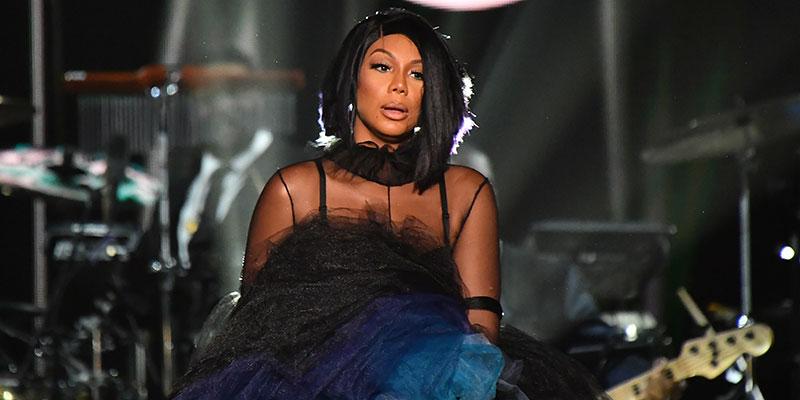 R&B singer Tamar Braxton has posted a very cryptic message after her shocking fight on a Delta flight.
Her sister Towanda uploaded a video over the weekend that showed the pilot of said flight berating her and then storming away.
"Here's how this works," he told Tamar. "My flight attendants work for me. They give orders that come from me, OK? And so if you get an instruction from a flight attendant, I need to know that you are willing and able to do what you are told to do. Are you willing and able to do what you are told to do by a flight attendant? Don't ask my any questions… answer yes or no." Tamar, who sounded confused about the whole situation, said "yes" which was followed by the pilot saying "OK, thank you".
Article continues below advertisement
The caption in Towanda's clip (the comments for it were turned off) read, "@tamarbraxton got ridiculed by a pilot for flying while black on Delta. Wow! I guess being a diamond and double million miler don't matter… @delta Shame on you #WhyArePeopleSoMad #flyingwhileblack #smh."
Social media had mixed feelings about the post, with many seeing it as one-sided in Tamar's favor. "I fly a lot and if the pilot comes out of the cockpit to reprimand a passenger, it means the passenger was doing something either inappropriate or unsafe," one commenter said. "He doesn't care if you are famous, white, black or purple. His main concern is the safety of his crew, passengers, and aircraft."
Tamar posted a cryptic message on her Instagram Stories Monday, where it seems as if she's trying to defend herself amid all the accusations from the airline footage.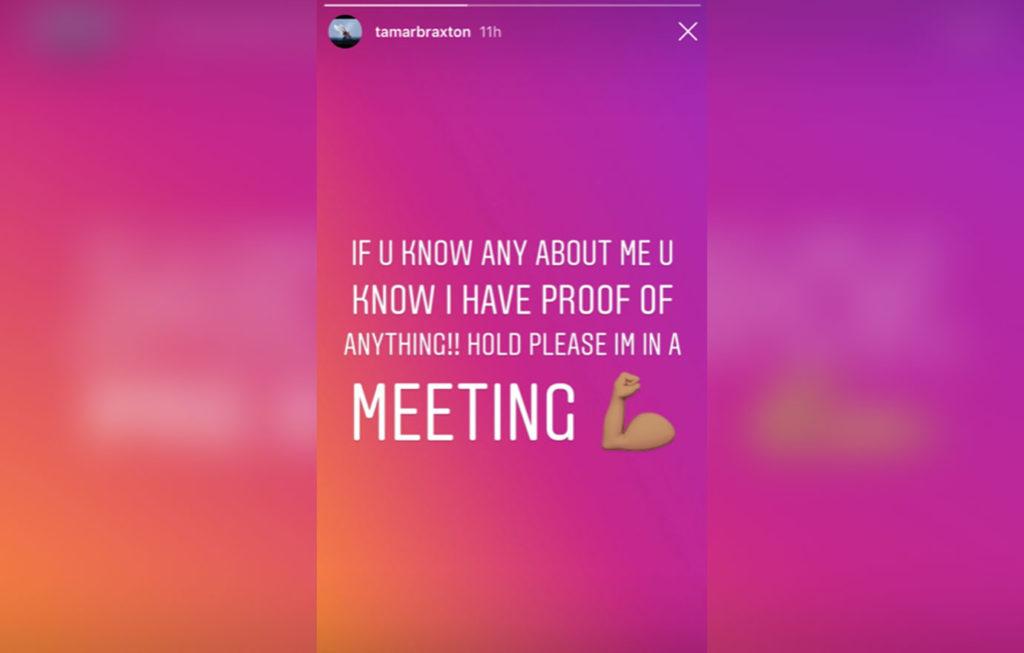 "If u know any about me u know I have proof of anything!! Hold please I'm in a meeting," with a strong-arm emoji next to it. Was the meeting in question with Delta to discuss the incident? They did respond to Towanda's tweet after the video was posted.
"Towanda, our employees reflect our culture of treating all people with dignity and respect, and if we aren't doing that, we aren't doing our job. We're looking into it now. Please DM here for additional assistance," Delta's official Twitter account read.
Do you think Tamar is referring to the incident in her story? Sound off in the comments.