NEWS
Tamra Judge Talks About Her Wedding's Gorgeous Intricacies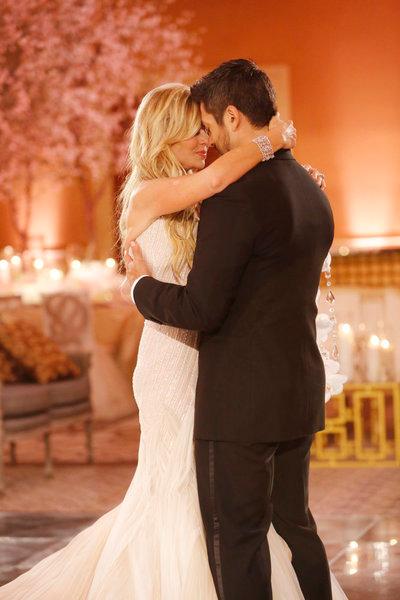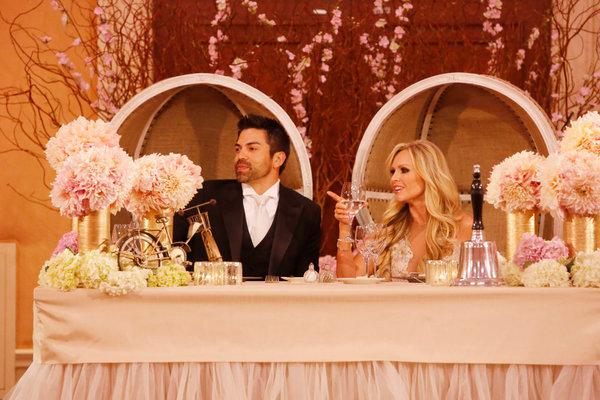 The women of Orange County may go big on drama, but they go over the top on fabulosity. So when Tamra Judge set out to plan her nuptials, even with only five weeks to get the job done, this wasn't going to be your average wedding. Tamra and new hubby Eddie chat with OK! about the amazing details of their big day.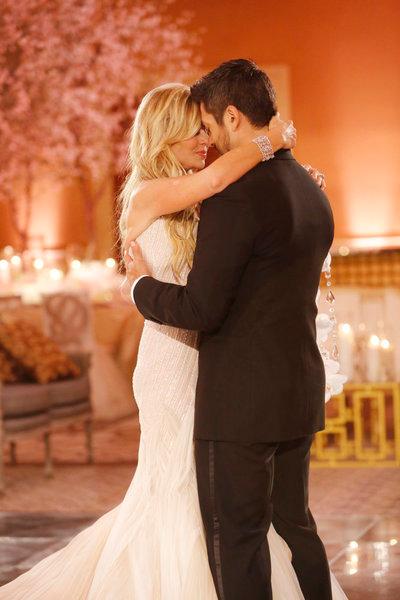 OK!: You chose to have your first dance in private, whose idea was that?
Article continues below advertisement
Tamra Judge: Mine. After the wedding, because our wedding was so public and we had cameras everywhere, I just felt like this was a time where we totally forgot about the cameras. We had the ceremony, the pictures and then they took us up to the ballroom and we hadn't seen it yet so we were the first ones to kind of take it in and just see everything. I had a groomsman's cake made for Eddie. He's a cyclist so I had his helmet and his bicycle and his dog. And then I had a gummy bear bar for him because he loves gummy bears. We had 3,000 pounds of gummy bears there. We had a 24 karat gold-dusted gummy bear. And then our cake was suspended from the ceiling. Ten we had our sweetheart table which was up on a platform, just the two of us, and looked out and huge trees everywhere.
Eddie Judge: We had trees brought in. Every table had their own tree.
OK! News: Go Inside Cameron Diaz's Glam NYC Apartment
TJ: It was just our time to really take it in and then we did our first dance to the Spanish version of "Stand By Me." It's the most beautiful song. I'm sure they'll probably cut out the song because they can't get it covered and stick in some cheesy Bravo song. That was really a highlight.
Article continues below advertisement
EJ: That was a highlight. After that, we started drinking.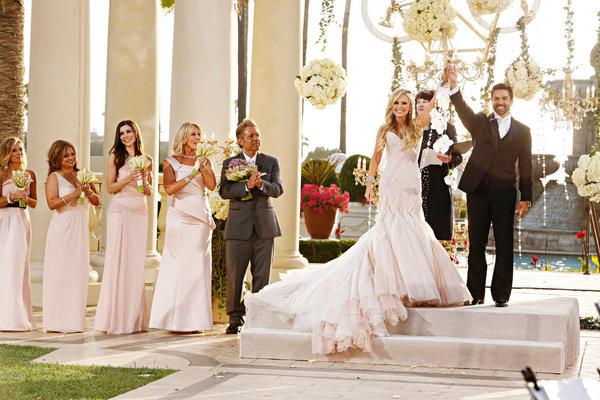 OK!: What's one thing you were each a stickler for regarding the wedding? The one thing each of you really, really wanted to incorporate?
TJ: He wanted the cha-cha. That was one thing he was really obsessed with. I don't know that I was really…
EJ: She was really obsessed with having the wedding in Orange County and I wanted it out of the country. I wanted a destination wedding.
TJ: I was. Believe it or not I'm pretty easygoing and I knew that with having Diane Valentine (the couple's celebrity wedding planner) plan everything I was in good hands. However if I didn't like something she would definitely know about it. So I was like, do it, if you screw up I'm going to rip you up, but really nothing. The wedding went smooth.
EJ: It went so well. On the wedding day she was weirdly calm. Not a tear, not a shed of tears, not anxiety, not a nerve—she was just like, "It's happening."
Watch all of the glitz and glam (and drama) unravel on Tamra's OC Wedding tonight at 8 PM on Bravo.
Which Housewife wedding do you wish you could have attended? Tell us in the comments below or tweet @OKMagazine.