NEWS
Taylor Lautner Defends Kristen Stewart: "I'm Always Proud of Her"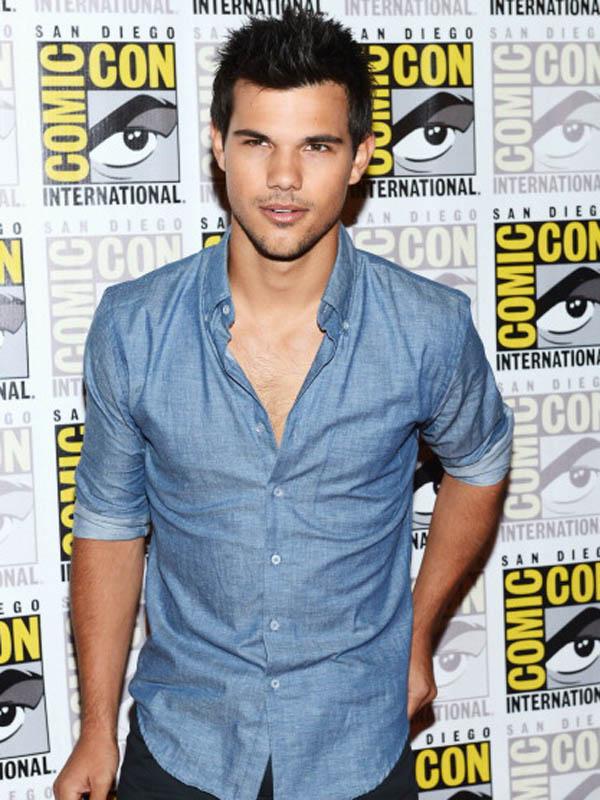 It was bound to happen right? Someone in the Twilight cast was going to do press and have to address the Kristen Stewart / Rupert Sander's cheating scandal.
It looks like Taylor Lautner stepped up and took the challenge when asked about the delicate situation in the December issue of Cosmopolitan.
OK! GALLERY: NEW BREAKING DAWN - PART 2 STILLS OF KRISTEN STEWART, ROBERT PATTINSON & TAYLOR LAUTNER!
The 20-year-old talked about his views on infidelity when questioned and he said, "To be honest, I've never been involved in any of those situations, so I don't know if trust can be regained," he says. "It would be just a guess and a shot in the dark, and I don't want to give that if I haven't even been there myself."
Article continues below advertisement
He as quick to defend his co-star and added, "Kristen is fantastic at everything she does. I'm always proud of her."
In addition, he also said it's "possible" to reestablish a relationship with a former lover.
OK! GALLERY: ROBERT PATTINSON AND KRISTEN STEWART TOGETHER AGAIN! NEW PICS FROM BREAKING DAWN: PART 2!
"It depends on how long you were with that person. If it was a long, serious relationship, I think it's quite easy to rekindle. I guess it depends on what damage has been done. There's no ex out there who I'm not friends with today, and I'm extremely thankful for that."
Taylor, who has been single since last year, also talked about his love live and what he is looking for in someone.
"Honesty and loyalty are key. If two people can be honest with each other about everything, that's probably the biggest key to success. I like to think of myself as very loyal, and I love everyone I surround myself with, whether they're friends or girlfriends or whatever. I love people."
Article continues below advertisement
OK! GALLERY: TWILIGHT FANS ALERT! THE ULTIMATE ROBERT PATTINSON AND KRISTEN STEWART PHOTO GALLERY!
The Twilight star hasn't been linked to anyone since Lily Collins — his Abduction co-star and doesn't like the thought of being set up on a blind date, but doesn't totally rule it out either.
"I get nervous before everything -- dates, filming, awards shows," he tells Cosmopolitan. "It's too awkward for me. I would have to trust the friend who was setting me up, and they would have to highly recommend the girl. I'm picky. Maybe one day."