NEWS
Taylor Swift Releases 'I Knew You Were Trouble" — Likely About John Mayer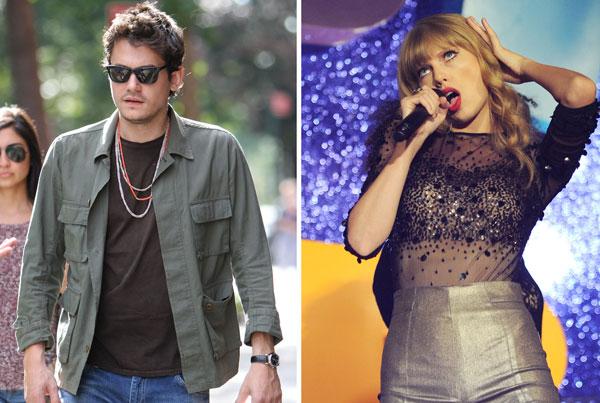 Article continues below advertisement
"And I heard you moved on/From whispers on the street/A new notch in your belt/Is all I'll ever be/ And now I see, now I see, now I see/ He was long gone when he met me/ And I realize the joke is on me."
John romanced the then 19-year-old back in 2009 and the pair split soon after. The singer released "Dear John" a year later in 2010 and aside from putting his name in the title crafted lyrics that made the connection pretty obvious.
While she won't confirm or deny either song is actually about John Mayer (Taylor recently said such guesses are "presumptuous"), the rest of us can certainly guess away whenever another track of hers hits the Internet.
OK! GALLERY: TAYLOR SWIFT HAS A BLAST POSING WITH FANS IN LONDON
She swung by the Today show and said the song was about, "kind of being frustrated with yourself because you have your heart broken and you knew when you first saw that person you saw all these red flags and you just went for it anyway."
John (who is now dating Katy Perry) told Rolling Stone this spring he thinks Taylor's tabloid-like anthems are "cheap songwriting" and he never did anything to deserve her wrath.
RELATED NEWS
TAYLOR SWIFT BICYCLES AROUND PARIS FOR NEW VIDEO SHOOT "BEING AGAIN"