NEWS
Is Taylor Swift Dating a Billionaire?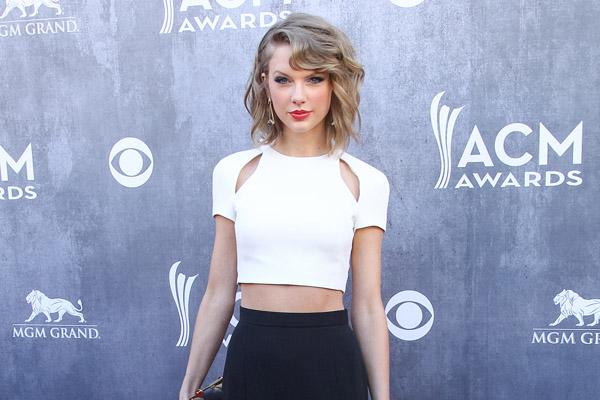 Taylor Swift's romance with Snapchat's Evan Spiegel was strictly off-line.
Add another guy to the increasingly long list of Taylor Swift's exes—even before most people knew of her secret and torrid affair! The mystery man is Evan Spiegel, co-founder and CEO of the picture-and text-sharing app company Snapchat, who's already worth an estimated $1 billion at the tender age of 23. And he's poised to get even richer, because Snapchat's current valuation is $4 billion and rising.
Article continues below advertisement
The tech mogul and the tunesmith, 24, worked to keep it that way, by dating behind closed doors and in their respective Los Angeles homes — Taylor's in tony Beverly Hills and Evan's closer to the ocean in arty Venice. The pair would venture out only when they could arrange complete privacy by renting out a whole movie theater or restaurant for themselves.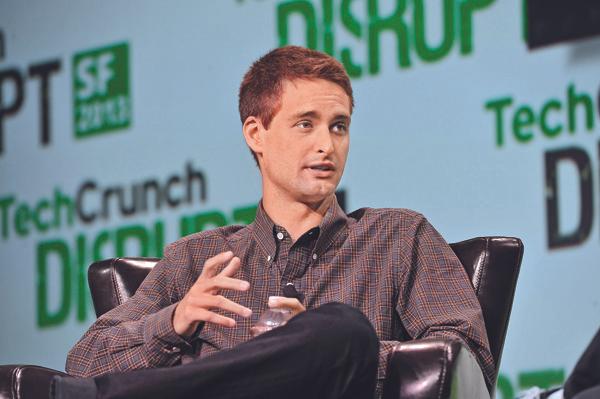 They were seen in public a handful of times, hiding in plain sight. "Taylor was frequenting Snapchat events where she and Evan tried to play off just being good friends," explains the source. "They did a great job at keeping their relationship private. But they finally slipped up at Snapchat's New Year's Eve party, where they were busted kissing in the corner."
Article continues below advertisement
WATCH: Relive Michael Jordan's Legendary Shot to Bury Georgetown in NCAA Finals
Taylor continued to deny they were dating, but in truth she had fallen hard for Evan, who seemed to be everything she wanted in a mate. "Taylor has a reputation for diving headfirst into all of her relationships," the source says.
Falling Hard and Fast
"The way I look at love is, you have to follow it, and fall hard, if you fall hard," Taylor has said. "You have to forget about what everyone else thinks... You have to make it work by prioritizing it, and by falling in love really fast, without thinking too hard. If I think too hard about a relationship I will talk myself out of it... I have rules for a lot of areas of my life. Love is not going to be one of them."
Says a second source: "Taylor is a serial dater. She wants to find love so badly that she dates any well-off guy who gives her attention, and she falls for him immediately. The problem is, she becomes so smothering that she scares the guys away!" And so, like Jake Gyllenhaal, Harry Styles, Conor Kennedy, John Mayer, Joe Jonas and others before him, Evan the app mogul came to want more space. "Evan is a confident, successful businessman who wasn't about to put up with Taylor's neediness," explains the first source, adding, "In the end, Taylor just couldn't deal with the fact that she wasn't a priority in his life."
Article continues below advertisement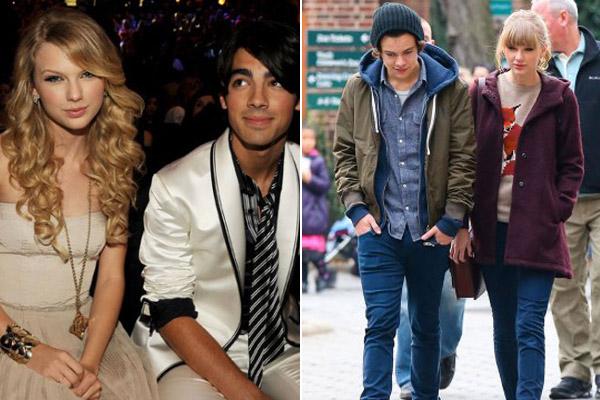 Evan will perhaps have to deal with having Taylor pen a song about the end of the affair, as she did with "I Knew You Were Trouble," about John Mayer, or "Better Than Revenge," about Jonas Brother Joe.
OK! News: Celebs Makin' Bank: You Won't Believe Taylor Swift's Net Worth
Write the song, resume the search. "Taylor is living like a princess with an unlimited supply of money, but she's still miserable," the second source says. "The one thing that she really wants in life is to find everlasting love and it is just not happening for her."
Do you think Taylor and Evan make a good pair? Do you think it'll work out for them? Share in the comments or tweet us @OKMagazine.