NEWS
Taylor Swift Wins Big at AMAs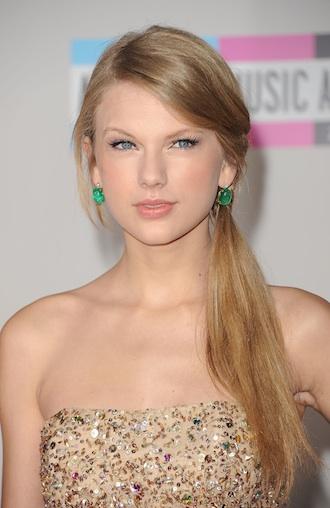 Oh, what a ride it's been for Taylor Swift! Last night at the American Music Awards, Taylor earned her second artist of the year award in three years beating out some tough competition like Adele, Lady Gaga, Katy Perry and Lil Wayne. Earlier this month she won her second entertainer of the year award at the Country Music Association Awards!
The 21 year-old indicated, "This is like one of the craziest things that has ever happened to me." Also snagging two other coveted awards, Taylor brought home statues for the favorite country female artist and favorite country album.
Article continues below advertisement
According to RadarOnline, she has won 10 awards from the ceremony. After the show, she tweeted, "I had one of the most magical nights with my friends tonight!" She added, "Hopping on a redeye to play our last 2 shows at Madison Square Garden!" Although the night belonged to Taylor, she's not the only crooner who won big. British star Adele also won three awards. Although Adele wasn't at the AMAs since she's recovering from throat surgery, she won favorite pop/rock female artist, adult comtemporary artist and pop/rock album for 21.