NEWS
'Teen Mom' Star Amber Portwood Checks Herself Into Indiana's Rockville Correctional Facility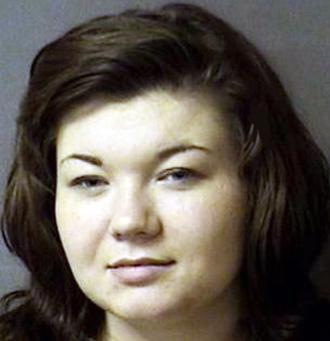 Booked!
OK! NEWS: TEEN MOM STAR AMBER PORTWOOD GOES BACK TO JAIL
Amber Portwood is officially an inmate at Indiana Rockville Correctional Facility. In a whirlwind turn of events, the troubled Teen Mom star chose to serve a five-year jail sentence rather than carry out the terms of her probation, stemming from a series of drug charges.
A spokesperson for the facility told E! News, Amber would be observed for five weeks until it was decided what institution is the best fit. Insiders also predict she'll be released before her five years are up if she maintains good behavior.
Article continues below advertisement
While choosing jail over probation may seem baffling, Amber told ABC News she felt overly scrutinized in rehab, which didn't aid in her recovery.
OK! NEWS: AMBER PORTWOOD RELEASED FROM PRISON; PLEADS NOT GUILTY TO BATTERY CHARGES
"I was very depressed, all alone, all bitter at everybody," she said. "I felt like that wasn't the life I wanted to live, I felt like I'd rather do my time, and get it over with, and make the best out of the situation that's been handed to me."