NEWS
Tenley Molzahn: Brad Womack Will Be a Better Bachelor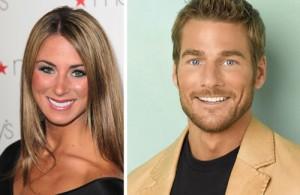 Bachelor Pad runner-up Tenley Molzahn knows a thing or two about The Bachelor having come in as second place on Jake Pavelka's season, and shares with OK! why Brad Womack will be a better fit as Bachelor.
"I would assume," Tenley, 26, told OK! at the Frownies Hampton Chic Party hosted by Jersey's Shore's Snooki when asked if Brad, 37, would be better than Jake, 31. "Because we haven't seen much of him since his time on The Bachelor. I'm assuming Brad is in it for love."
Article continues below advertisement
OK! VIDEO: BRAD WOMACK IS THE BACHELOR... AGAIN!
Brad is infamous for rejecting all of the women he romanced on season 11 of The Bachelor – including final two contestants: Jenni Croft, and DeAnna Pappas, 28, who is currently engaged to Michael Stagliano, 27 – and for the first time ever in the ABC hit show franchise history, he is getting a second chance to find his soon-to-be wife.
"I actually really respected him for what he did," Tenley went on. "But it did surprise me to hear he was coming back, because he didn't agree with how the show rolls."
OK! NEWS: BACHELOR PAD CAST UNANIMOUS — TENLEY MOLZAHN & KIPTYN LOCKE WILL GET MARRIED
Tenley having found love herself on The Bachelor Pad with Bachelorette runner-up (they both share their jinx for the silver medal in the franchise!) Kiptyn Locke, 31.
She shares how the second time around may be different for Bachelor Brad: "Maybe he's doing it this time around, because he has learned something, and he does believe in the process... He did it one-time around, so he will know what to expect in some scenarios."