NEWS
The 3 Biggest Differences Between The Catching Fire Book And Movie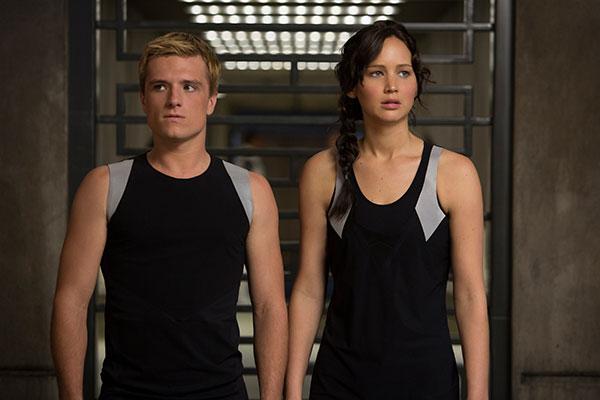 While The Hunger Games: Catching Fire director Francis Lawrence has assured everyone he tried to remain as faithful to the book as possible, it is inevitable that some things have to be cut when converting a 400 page book into a 2+ hour movie. Here's what's in the novel but will be left out of the film when you go to see it this weekend: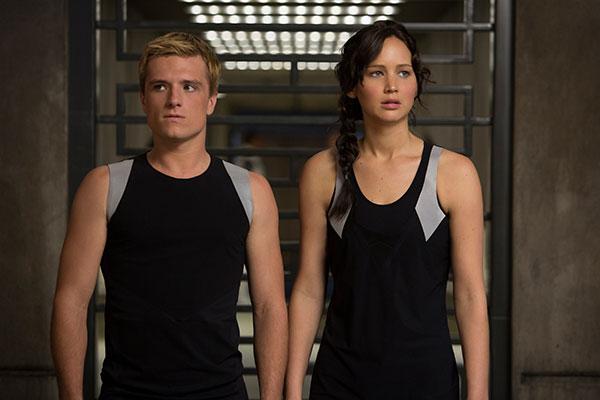 The scene before Peeta and Katniss enter the games is missing. In the book, these two share special one-on-one time, preparing themselves before they head out for the Quarter Quell, but in the movie, this scene is cut completely and we instead see them share a cute moment the night before the games begin once they're already out of District 12.
Article continues below advertisement
Bonnie, Twill and Darius. These characters from the book do not make an appearance in the Catching Fire movie. In the book, Katniss meets Bonnie and Twill in the woods and they reveal the existence of District 13 and its rebellious ways. In the movie, Katniss will have to find out about the existence of District 13 in a different way (no spoilers!) as Bonnie and Twill don't exist. The same goes for Darius, a District 12 peacemaker that steps in during Gale's public whipping. This will be a hard enough scene to watch already so maybe no Darius is for the best!
Article continues below advertisement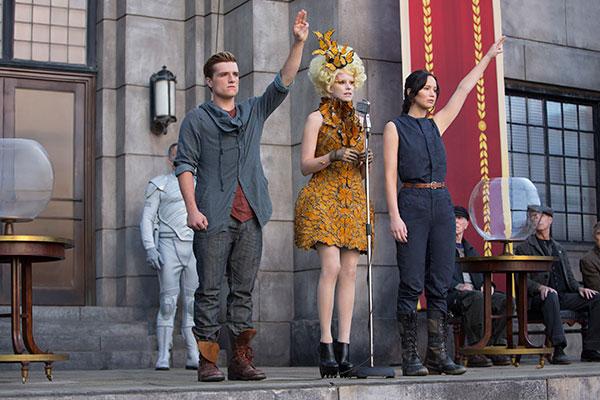 OK! Poll: Which Was Your Favorite Jennifer Lawrence Catching Fire Premiere Look?
In an interview with Entertaiment Weekly, Catching Fire producer Nina Jacobson addresses any missing scenes by saying "I want every single thing in there. But you know what? If you have to give up something in order to give more time to Katniss and Gale or to Effie as she starts to feel a conscience, you make the sacrifices in order to serve the characters and themes that are more essential." We agree—who could resist more scenes of Liam Hemsworth?!