NEWS
The 5 Craziest Things Said on Last Night's Pretty Wicked Moms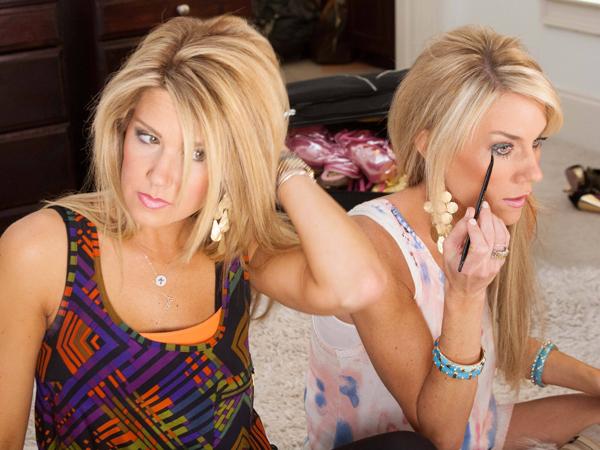 This week's episode of Lifetime's Pretty Wicked Moms took a bit of a serious turn as Miranda worried her son Ledger might suffer from Autism. Luckily, when she had him evaluated by professionals, he was determined to be on track developmentally. Despite the health scare, there was still a few laughs - mainly from Emily and Nicole N. who took a road trip to Birmingham, Alabama.
Here's a few of the best (or worst?) lines of the night:
Article continues below advertisement
Emily upon entering a restaurant filled with biker guys: We're probably a little overdressed! ... We look like a turd in a punch bowl, probably.
Nicole's reaction to the bikers: I'm glad they're not part of Hell's Angels cause I heard they're mean! Mmm hmm, biker gangs... it's like pirates on land!
OK! Photos: 12 Former Housewives We Wish Would Come Back
Emily on elevator etiquette: Farting in the elevator's so bad. Don't you hate that when people do that? I call it crop dusting! They fart and then they get off on their floor and then you're stuck smelling it.
MORE ON:
Pretty Wicked Moms