NEWS
The 5 Minute Workout That Will Tone Your Entire Body!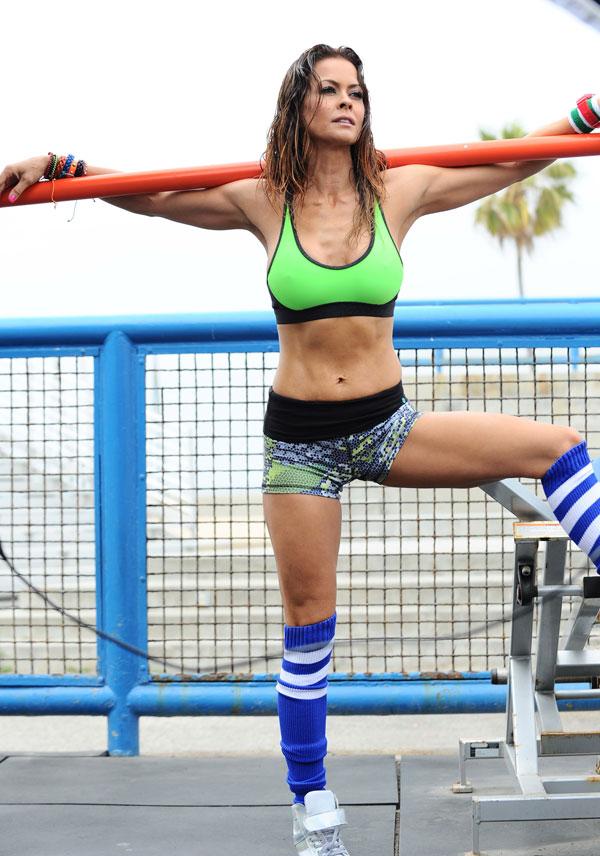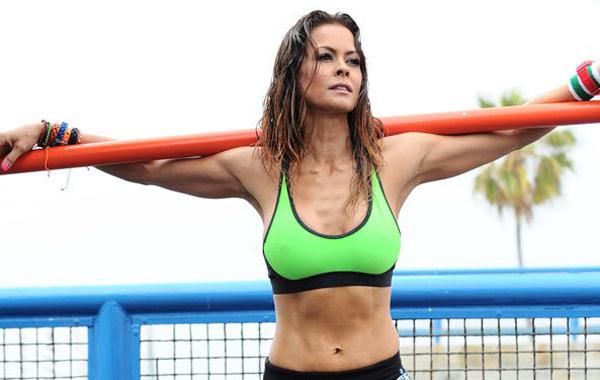 Need a new workout but don't have a lot of time? Well, do you have five minutes? Try these targeted, 60-second workouts from top trainers to get a bod just like Brooke Burke-Charvet!
Strengthen Arms:
"Grab a sturdy chair and do 20 triceps dips on the seat, followed by 20 pushups. Repeat. The deeper you go, the better the results!"
Michele Bridges, fitness expert and creator of 12 Week Body Transformation
Article continues below advertisement
Sculpt Arms:
"A stronger core is made by planking. Roll out of bed and plank for one minute every morning."
Chris Powell, trainer and transformation specialist on ABC's Extreme Weight Loss
Tone Thighs:
Widen your squats: "Place feet hip-width apart and rotate toes to a 45-degree angle; squat until the tailbone is slightly lower than knees, then squeeze your glutes as you stand."
Bizzie Gold, celebrity trainer and Buti yoga founder
PHOTOS: Get Secrets About the Orange Is the New Black Cast!
Firm Rear:
"A great way to build glutes is with kickbacks: Hold on to the back of a chair; bring one knee into your chest, then extend your leg straight back, flexing the foot and lifting with your butt."
Melina V. Christidis, CPT, CSN
Define Calves:
"Hair curling and calf raises go together like PB&J. Build and sculpt those calves by doing raises while you're doing your hair. It works for me!"