NEWS
The Amazing Race's Rachel Reilly Wants to Have How Many Babies?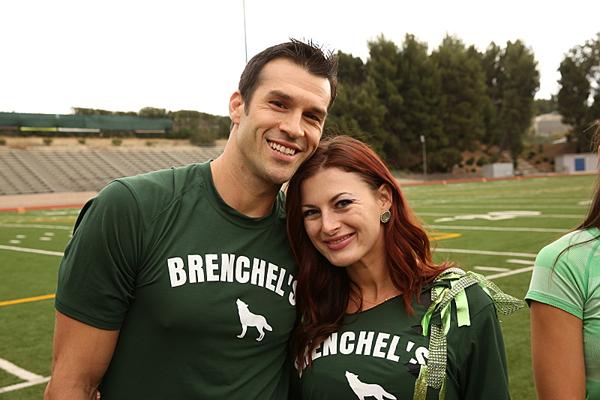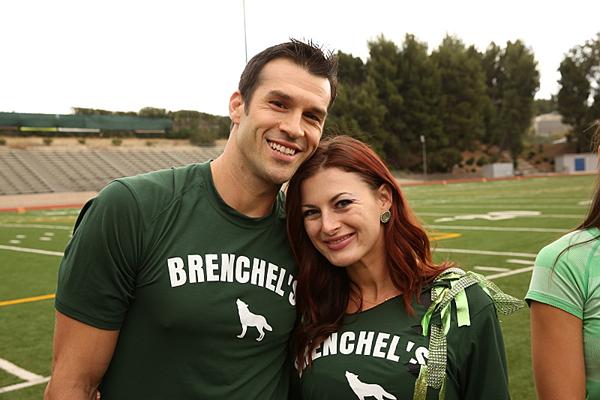 Reality competition mastermind Rachel Reilly makes it very clear why she and hubby Brendon Villegas went back for another round of The Amazing Race for 2014's all-stars season—home girl wants that million bucks so the couple can have babies (diapers don't pay for themselves, ya know). Rachel chats with OK! about starting a "Brenchel" brood and the extensive training she went through to get in shape for the show, both mentally and physically.
Article continues below advertisement
OK! News: Is Abby Lee Miller Out for Revenge as Guest Judge on Dancing with the Stars?
OK!: What was your approach going into your second season of The Amazing Race?
Rachel Reilly: My approach was to really train for it. I knew going into an all-stars season I would have a lot of challenges with the other players. Some people are playing for the third time so going into it I literally ran three to four miles a day five times a week. I did an hour of hot yoga and then I would do weight lifting because I wanted to be in the best physical shape as possible. I watched hours and hours of The Amazing Race and hours of other travel shows so I dedicated myself like it was a job all training for The Amazing Race.
OK!: Were there any teams you zoned in on to analyze?
RR: Of course I tried to find out all of the spoilers about whom I thought would be on the show. I tried to watch all of their seasons. But really I watched a lot of the teams I kind of admire and a lot of the winners because I wanted to make sure I could play like a winner and train like a winner. Obviously I went into this Amazing Race all-star season to win.
Article continues below advertisement
OK! News: Gwen Stefani Joins The Voice
OK!: Which teams were you most concerned about?
RR: I think I was most concerned about The Afghanimals, the cowboys, and John and Jessica. I thought they would be our biggest competition just because they're really strong, physical teams. Going into it you're always really concerned when you're on a competition show about who you think can beat you because you want to make sure they don't beat you. Brendon promised me if we won The Amazing Race I could have babies. So that's my biggest goal.
OK!: Does it take its toll on your relationship or do you stick to the mindset of not letting anything break you?
RR: We go in with that mindset where we're like, this is our fourth reality competition show that we've done and we know how we're going to act, we know there are going to be times when we're heated. We know there are going to be times when we want to kill each other and, especially for marriages it's like, okay, we know when we go home I'm making you do all the chores for a year because of this. By the same token we're here to compete for the same goal and even if we're totally fighting right now we're gonna keep our minds in the game so we can win. I think that's the hardest part because there were times when I wanted to be like, "Brendon, what are you doing?" And times when he wanted to do the same with me. But in the end we keep our heads in it because we want to win and that's what we're there to do.
OK! News: Will Vicki Gunvalson Marry Boyfriend Brooks Ayers?
OK!: You mentioned babies plural, so how many do you want?
RR: I would love to have three babies. Brendon and I always talk about it. We're kind of on the same page. Once he graduates with his PhD then we can have more babies but I want to at least start with one. I have babies on the brain. I'm ready for it!
Which team is your favorite to win The Amazing Race: All-Stars this season? Tell us in the comments or tweet @OKMagazine.