NEWS
Is Abby Lee Miller Out For Revenge as a Guest Judge on Dancing with the Stars?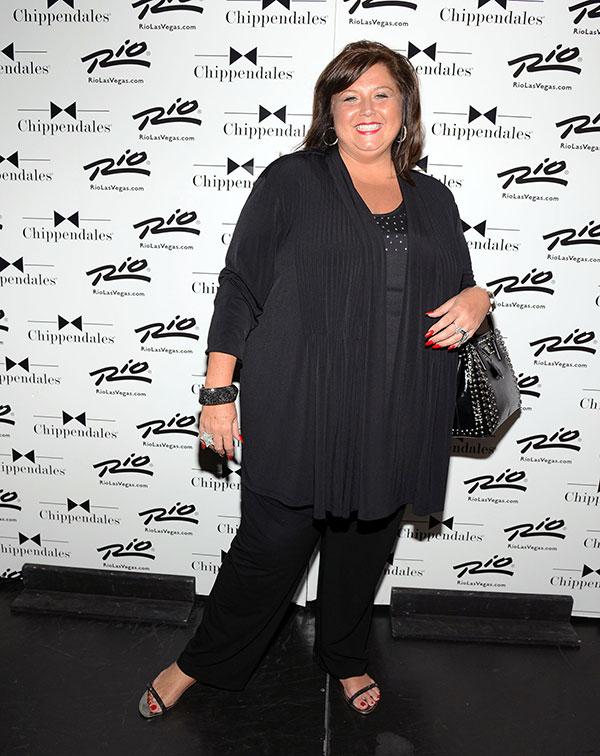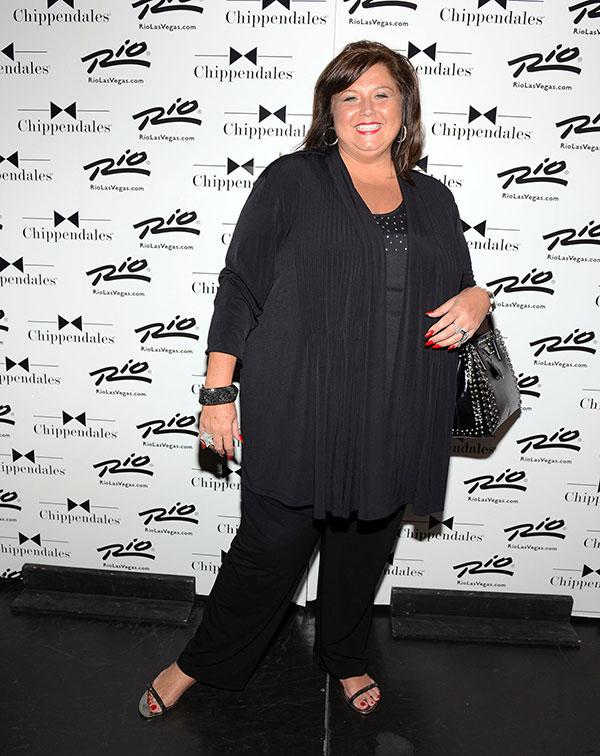 Dance Moms' Abby Lee Miller is known for her tough-as-nails teaching style and she brings her keen eye for proper technique to the Dancing with the Stars ballroom on Monday night as a guest judge. But will the seasoned competition judge exact revenge on pro favorites Derek Hough and Mark Ballas who tweeted disparaging remarks about Dance Moms back in 2012? Let's just say they better be prepared to work. OK! caught up with Abby who filled us in on her game plan for her guest gig.
Article continues below advertisement
OK! News: Dancing with the Stars' Maks Chmerkovskiy and Meryl Davis Talk Staying Honest with Each Other
OK!: How will you approach Dancing with the Stars on Monday?
Abby Lee Miller: Well, I am a dance judge. Before Dance Moms I judged dance competitions all over the country. Every weekend I was out judging. I come from a different perspective—one, as a teacher and a mentor I want to see my kids progress. I know these are adults but I want to see them progress to get better and to strive towards perfection. They're just in it for competition. They're in it to win it. They're not here to be dancers for the rest of their lives. That's something I have to take into consideration. The reason I'm tough is because I know that these, usually, kids want to do this for a living. They want to be, let's say the girls who are on Dancing with the Stars who have the job as the real dancers. My students want a job like that. To get that job they need to be amazing, employable, professional dancers. When I judge that's how I'm going to evaluate everyone. When it's celebrities you kind of have to look at it as they're filled with courage and guts or they would never have agreed to do this. They like to win or they wouldn't last this long in the competition.
OK!: In your opinion, who's the standout this season?
ALM: I think everybody who has lasted is a standout to me. Meryl (Davis), the ice dancer, is absolutely exquisite. I have a hard time differentiating her from the girls who actually work for Dancing with the Stars. She's that good. She looks like a former prima ballerina.
OK! News: Ricky Martin May Have the Sweetest Anti-Aging Secret Ever
OK!: Is there one style of dance you're looking forward to seeing any of the couples perform?
Article continues below advertisement
ALM: I enjoy all dancing. Ballroom, the genre itself, is so beautiful and so fluid. I love that they utilize the entire floor and they perform in the lounge. But I had mentioned to the producers, they had given me several dates that were available, and I said why don't you put me on the show when the dancers are doing contemporary or lyrical or something that is kind of like my specialty. I hope to see something like that.
OK!: Is there one judge on the existing panel whose judging style is most like your own?
ALM: I think I agree with most of them but I'm probably a lot tougher than all three of them. I know Carrie Ann through mutual friends in the dance world. There's a little bit of history there. She always has such fabulous outfits so I don't want to sit next to her.
OK! News: NeNe Leakes Exits Dancing with the Stars, Talks Housewives Drama
Article continues below advertisement
OK!: A couple of years ago Derek and Mark were very critical about your teaching style on Dance Moms. Is this your chance for revenge?
ALM: I think I may make them drop and give me 50! Fifty push-ups. You know what, payback is a bitch. You never know. You never, ever, ever know. I teach my kids that all the time. We go to a competition, we check into the hotel, you get in the elevator, you're in a restaurant. You don't know who is judging the competition. You don't know where they are or anything else. You always have to remember that if you say something negative, it's going to come back to haunt you.
Dancing with the Stars airs Mondays at 8/7c on ABC.
What do you think of Abby Lee Miller guest judging on Dancing with the Stars? Tell us in the comments or tweet @OKMagazine.