NEWS
The Friends Cast Reunited on Jimmy Kimmel Live!—And It Was Amazing!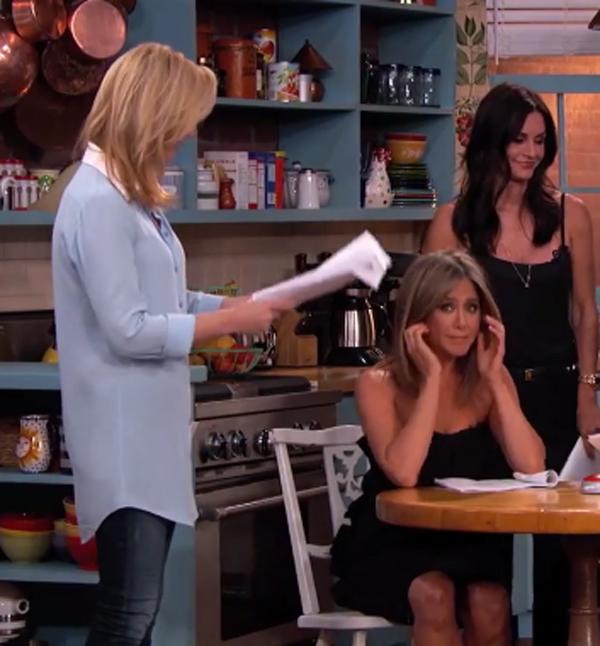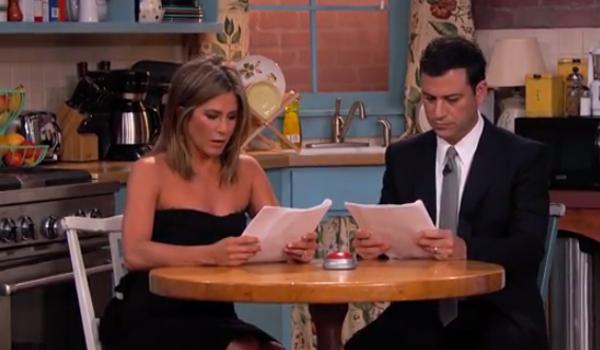 What would an ultimate Friends fan do if he was hosting Jennifer Aniston on his late night talk show? He would completely replicate the Friends kitchen, write a scrip of fan fiction, and ask her to act it out with him, of course. At least that's what happened on Jimmy Kimmel Live! last night.
The late night talk show host rounded up Courteney Cox, Jennifer Aniston, and Lisa Kudrow for a mini Friends reunion last night. They all played along with Jimmy's hilarious sketch, complete with theme music and Jimmy playing the role of Ross. Honestly, the script could use some work, (Ross' jokes weren't that witty and he killed off the other guys) but there's no denying the whole situation was LOL-worthy. Jimmy also mentioned that he shelled out $80,000 to recreate the kitchen. Whether or not that's true, we think it was money worth spent.
Article continues below advertisement
PHOTOS: Megan Fox's Net Worth Will Blow Your Mind
It would have been better if Jennifer decided to wear her Rachel wig, but apparently that was beyond her blast-from-the-past boundaries.
Watch the video below!
youtube=https://www.youtube.com/watch?v=i4H2JHp5XOQ&w=560&h=315
Were you excited to see Jimmy's mini Friends reunion? Tweet @OKMagazine and leave a comment below.