NEWS
The Instant Mom Cast Reveal Their Craziest Parenting Moments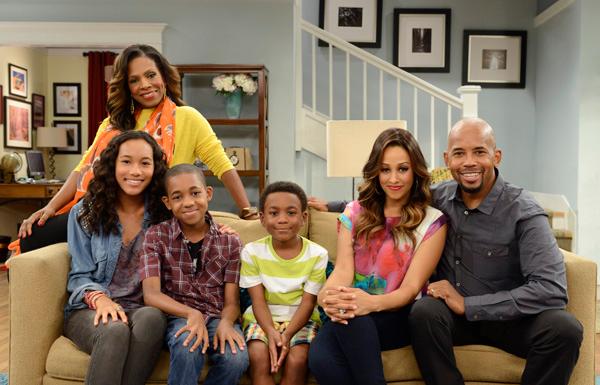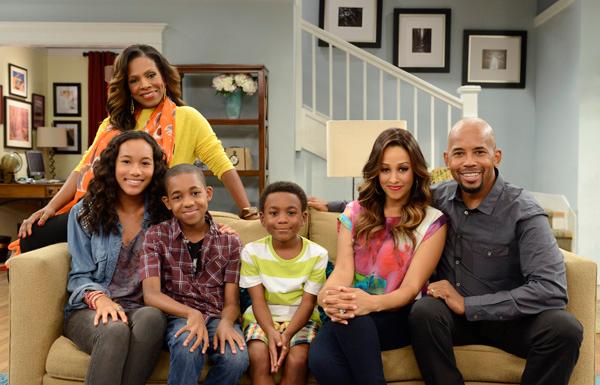 NickMom's new sitcom Instant Mom follows the adventures of Stephanie, a woman who is used to playing the role of the fun step mom on the weekends while being footloose and fancy free during the week. When something happens that puts her husband's kids in their house full-time, comedy and chaos ensues and Steph has to learn the ins and outs of parenthood, well, instantly. Series stars Tia Mowry-Hardrict, Michael Boatman and Sheryl Lee Ralph open up to OK! about their own outrageous moments in parenting.
Article continues below advertisement
Watch: Tia Asks Tamera An Important Life Question
OK!: For each of you, what has been your craziest moment as a parent?
Michael Boatman: I tell people all of the time, with four kids, I have had every bodily fluid ejected onto me. I've been bled on, peed on. A friend of ours who doesn't have kids but was one of those non-parents who loved to tell parents what you should be doing and how—I just remember one day she came over to help us to give me and my wife a break. She really couldn't because she couldn't handle anything, which was illustrated when at one point she picked up my daughter and her diaper had come loose so she wound up with a handful of poo. My friend, the one who read all the books and told everyone what to do, she flipped out in a way you'd think she stuck her hand in a vat of acid. She literally almost dropped my daughter, threw her back in the crib and ran from the room. I knew I was a parent because at that point I just sort of went, "Oh, yeah, okay—poop, vomit, pee, whatever. I've had it all." She was traumatized.
MORE ON:
Tia Mowry-Hardrict
Photos: Go Inside Jaime King's Star Wars-Themed Baby Shower
Tia Mowry-Hardrict: I think for me it was when my son had his first tantrum in public. It's different for me because there's paparazzi and videographers there. I was at the farmer's market. We had this little car that my son was riding in. He didn't want to be in it, he wanted to push it. He kept hitting the people in front of him and, you know, there are some people who will look at you and have no patience with your kid. I said, "You have to get in." He didn't want to get in. He started screaming and crying, laying out on the floor. And then all of a sudden cameras pop out of nowhere. I'm like, "Oh my God. I'm being watched as I'm trying to discipline my child. What do I do?" I had so much stuff in my hands, it was an overwhelming moment for me. I had balloons in one hand, I had flowers in another and then bags and the car and then him. I went home and I cried. I was like, "Oh my God, that was the most embarrassing thing in my entire life. All of these people are going to judge me. Why is your kid having a tantrum? You're not disciplining him." That was interesting.
Article continues below advertisement
OK! News: Tia Mowry Reveals What She Did For Love
Sheryl Lee Ralph: You know, with my kids at 18 and 21, I've had so many, but last night when my daughter came home and called me, because she's living in her own apartment now, she said to me, "Mommy, I really love you. I loved you before, but I really love you. You're a good real mommy and you're a good fake mommy, too." I was just like, "Wow." She spent at least 15 minutes going through all of my flaws and attributes as a mother.
MB: It (parenting) gets better in unpredictable, unknowable ways until it happens.
Catch Instant Mom when it premieres on NickMom this fall.
What's been your craziest parenting moment? Tell us in the comments below or tweet @OKMagazine.