NEWS
The Kids on The Goldbergs Say Who's Funnier: Jeff Garlin or Wendi McLendon-Covey?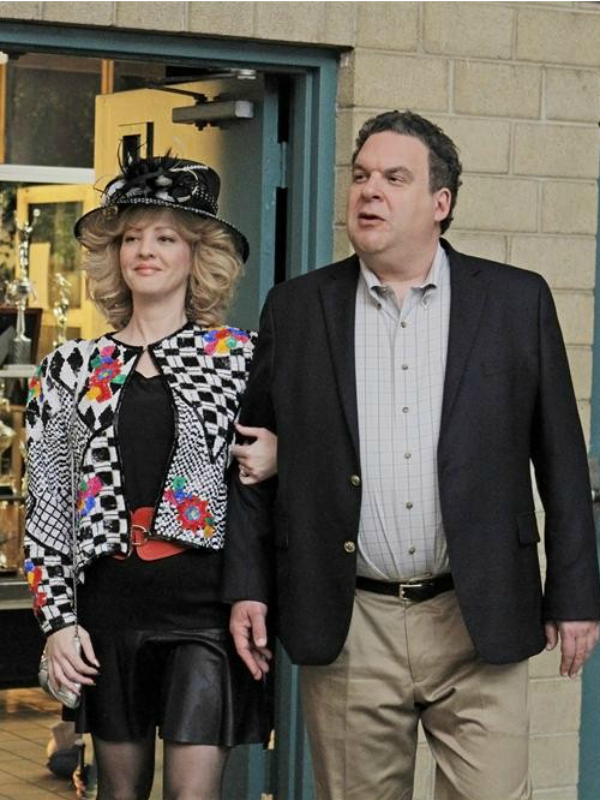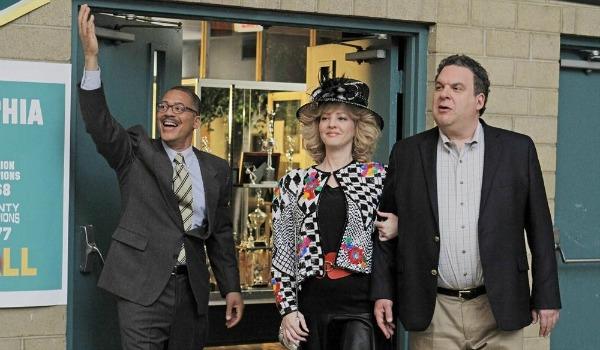 Imagine learning comedy from the masters. Troy Gentile and Hayley Orrantia, both 20, star as the kids on the ABC sitcom The Goldbergs, and are getting a class in the giggles from their on-screen parents, Jeff Garlin and Wendi McLendon-Covey. The finale airs tonight at 9/8c, so the kids spilled some details on the big episode and working with the funny people above.
Article continues below advertisement
OK!: What can you tell us about tonight' finale?
Troy Gentile: Barry throws a house party, and then some things go wrong, and Erica's friend Lainey helps things get a bit more in order. Then you have to watch the rest!
OK!: There has been a Goonies episode, and some Star Wars in the latest, so is there anything else super '80s that you guys want to cover?
Hayley Orrantia: I think it would be The Breakfast Club. That would be fun.
TG: Yeah, a John Huges movie would be really cool. My favorite John Hughes... he did Ferris Bueller? Yeah, Ferris Bueller.
OK!: Now that we're at the end of the season, what was your favorite episode?
TG: I haven't seen the finale, but I think the wrestling episode is my favorite so far.
HO: Me too. It was a really good episode.
TG: I think it just covered everything. It really got every emotion. It's fun, definitely. Made me laugh the hardest.
Article continues below advertisement
PHOTOS: Did Solange's Instagram account give any hints that she was pissed at Jay Z?
OK!: Hayley, we loved your singing in the talent show episode. Have you ever considered doing music, and will we hear you sing again on the show?
HO: Thank you! Yeah, music is my fist love, so I was really happy I got to do it on one episode. We don't have any more in season one, but hopefully if we get a season two I'll be able to play that up a little more. That would be great.
OK!: There's so much hilarious physical comedy on the show. Is there a secret to pulling it off?
TG: No, there's no secret! I think we just do it. We're actors, that's what we have to do. No secret, at least not for me.
OK!: Have you ever gotten hurt?
TG: Yeah, in the karate episode when I punched that wood I messed up my hand, because we had to do so many takes. It wasn't like the fake cardboard, where I would punch it and it would break. It was wood, hard wood, and I punched it for seven takes. Other than that, you get your nicks and bruises. I ate it pretty hard on ice skates when we did the hockey episode. It was funny, though. I brushed it off.
Article continues below advertisement
OK!: Jeff and Wendi are such funny people. Which is more likely to make you ruin a take?
TG: They both do a great job. See, Jeff will intentionally make you laugh. Wendi makes you laugh just by being her. Jeff will do little things to make you crack. He's the king of that. Wendi, when she's acting, when she's in Beverly mode, going on a rant, it's so hard not to laugh. She's so funny.
OK!: Have you guys learned anything about comedy from them?
TG: I think if we learned anything, it's about being a professional. Day in and day out, they are such professional people. How to carry ourselves on set, you know? Seeing how they communicate with others, what they're doing when we're not filming. All of those little things add up to make us better actors.
HO: For me, since this is my first acting job, I was horrible at improv. Just being around them, it helps with improv a lot for me.
Article continues below advertisement
PHOTOS: See 16 adorable animals who are better at sports than you.
OK!: What other funny TV shows do you watch beside your own?
TG: I was watching True Detective for a while, but that's off now. Modern Family.
HO: I love Shark Tank, though it's not very funny! My dad is very much an entrepreneur, so he comes up with new ideas all the time. I started watching it with him, and we get so addicted to all these different inventions that people create and see how well they do.
What do you think will happen on The Goldbergs finale tonight? Are you enjoying the show? Do you think you'd be good at physical comedy? Tell us in the comments below or tweet us @OKMagazine.