REALITY TV
Teen Mom Week in Review: Catelynn and Tyler Might Already Be Pregnant (!) Plus More News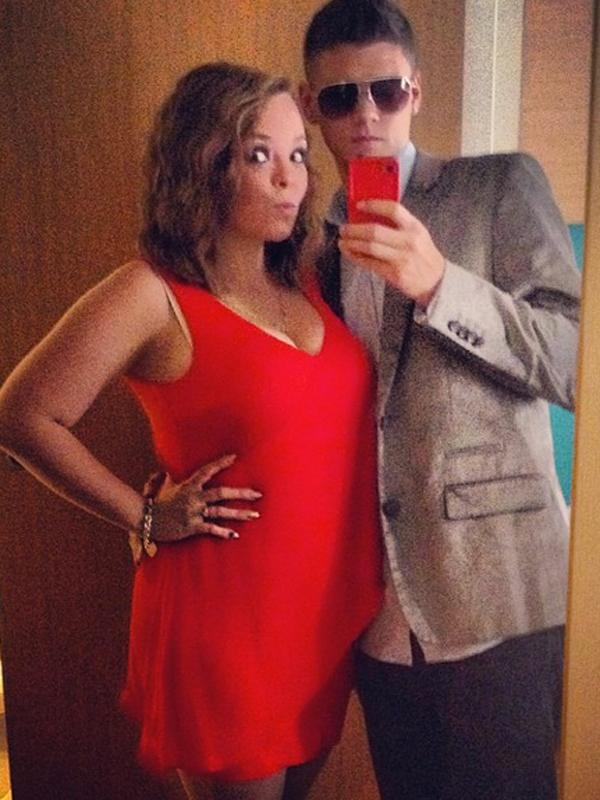 Article continues below advertisement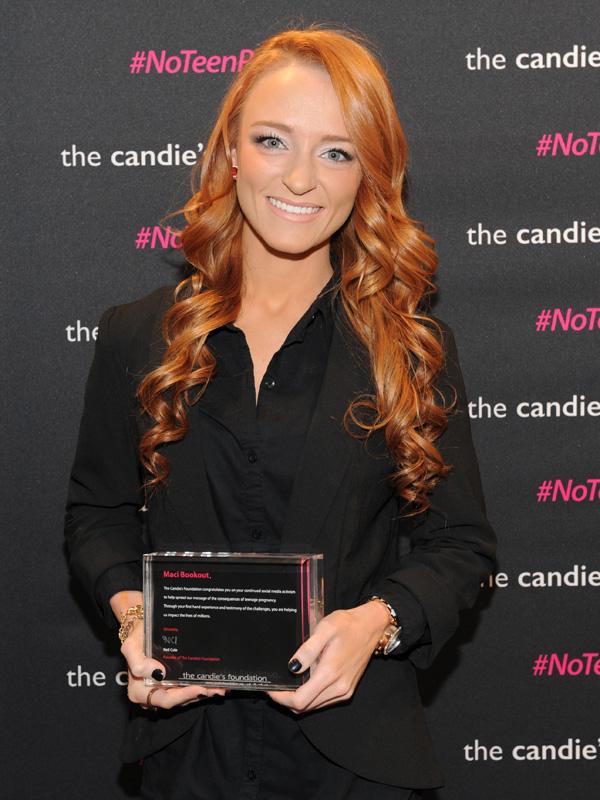 And while in New York, Maci met up with one of Teen Mom's producers, Morgan J. Freeman, who tweeted this pic of their hang-out sesh! Could this mean that the rumors of another season of Teen Mom are true?! Here's to hoping!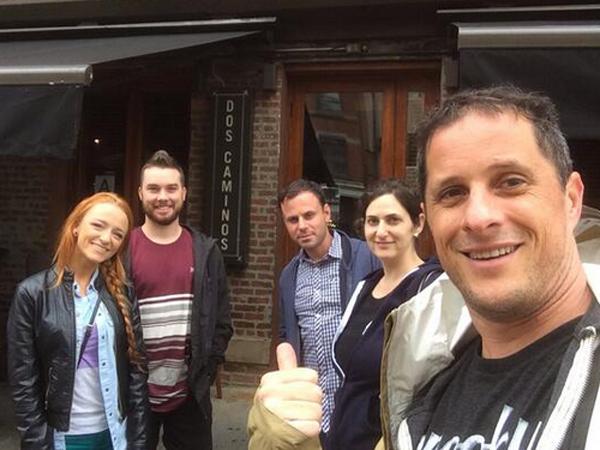 Article continues below advertisement
Also, Kail, Javi and their boys attended a pro-breastfeeding event near their home and Kail shared this professional photo of her nipple in Lincoln's mouth as part of the cause. Some fans were praising her for normalizing nursing, while others thought the pic took it too far. What do you think?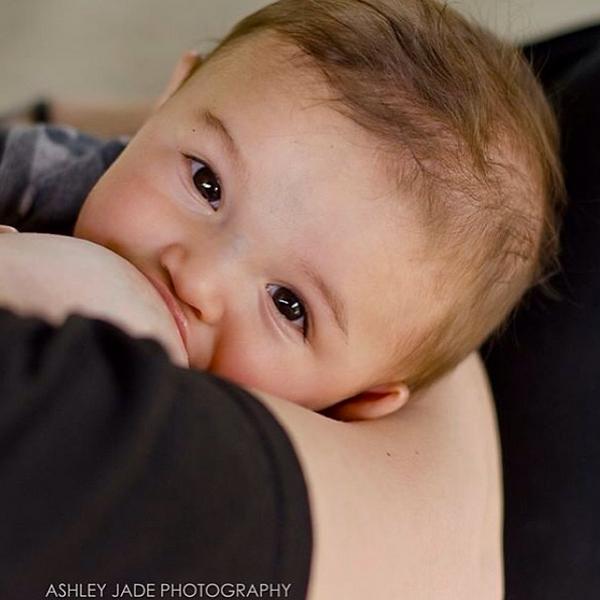 And one last Kailyn tidbit, Jo's mom has no hard feelings! Jo Rivera tweeted this photo of his mom, Janet, reading Kail's book, Pride Over Pity. Luckily Kailyn had only nice things to say about Isaac's grandma in that book because otherwise this would be weird.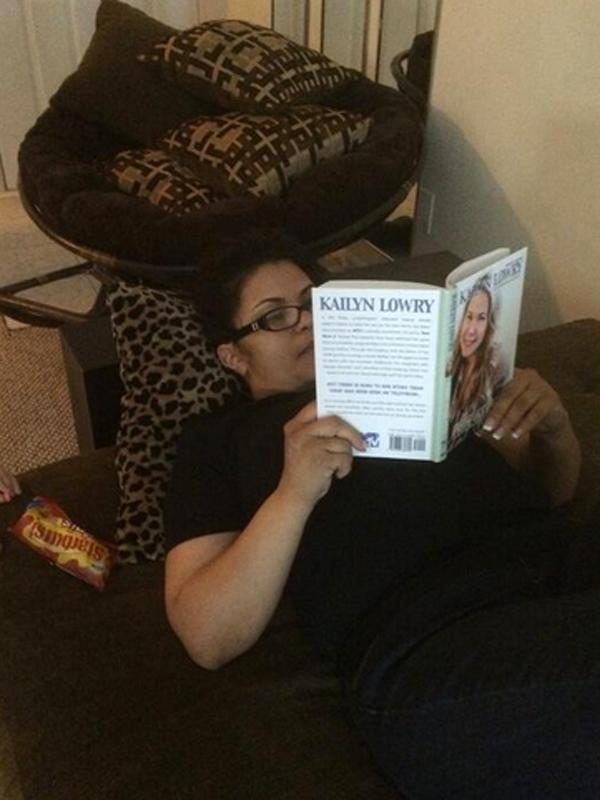 And you're probably wondering what's happening with Courtland Rogers these days, eh? Wetpaint reports that Jenelle Evans officially served him his divorce papers, but Courtland refuses to sign them until his lawyer returns from a vacation in the Bahamas...in July. Which means that little Kaiser will be born when Jenelle is still technically married to Courtland! This majorly sucks.
Article continues below advertisement
As for baby Kaiser, Jenelle posted tons of pics of her Mother's Day weekend with Nathan, Jace, and Nathan's daughter, but most notably, she shared this 3D ultrasound of "Mr. Kaiser Griffith." She's only about 6 weeks away from her due date. We can't wait to meet the little guy (via cyberspace)!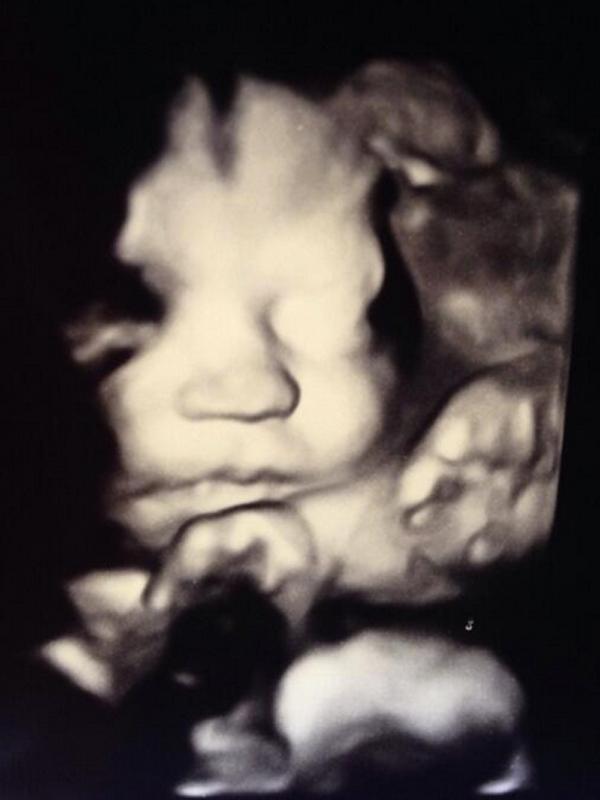 And also, OKMagazine.com just wants to wish a Happy Belated Mother's Day to all the gals of Teen Mom and Teen Mom 2! But shoutout especially to Chelsea Houska, who shared this photo collage of her and her baby, Aubree, over the years. Just too cute.