NEWS
The Princesses' Best Quotes From Episode 8 of Princesses: Long Island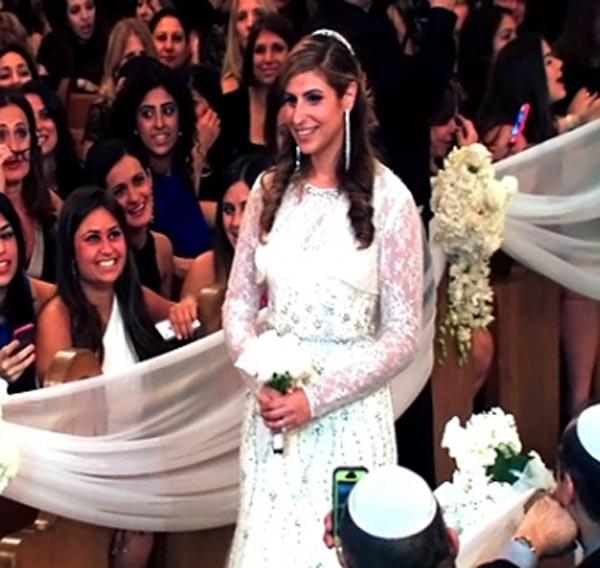 Well, ladies and gents, tonight we saw the wedding of the century on Princesses: Long Island. But what happened with Chanel, Erica, and the rest of the girls who didn't get hitched on tonight's episode? Read on for our favorite quotes of the week!
Photos: Best Quotes From Last Week's Princesses
"You gotta have a BMW, a Chanel bag, this big bar mitzvah with an amazing theme." - Erica, when talking about the lifestyle she grew up with and her future plans with Rob. All whilst talking about moving in with and getting engaged to Rob in front of her parents, BTW.
Article continues below advertisement
"I feel like I'm in a horror movie and I'm about to die. " - Amanda, describing the apartments in Long Beach that she looked at with Joey after Joey's dad gave her 90 days to move out. Seriously you guys, Joey's dad is being way harsh.
"I don't know what the protocol is. I've never been around so much Jewishness." - Casey, when talking to Ashlee about whether or not to cover their shoulders during Chanel's sister's wedding ceremony. So many Jews, so many unanswered q's.
"Everyone's eating, drinking, having a good time. Meanwhile, all I can think about is throwing up in my mouth before the speech." - Chanel, when talking about her biggest fear about her younger sister getting married. Aside from the fact about her younger sister getting married.
"Chanel is a Jewish goddess. She's like Barbara Streisand, Natalie Portman and and the Nanny all rolled into one." - Ashlee, when describing how Chanel nailed her speech and killed the dance floor at her little sister's wedding. We could not agree more on all three accounts.