VIDEOS
The Princesses' Best Quotes From Episode 7 of Princesses: Long Island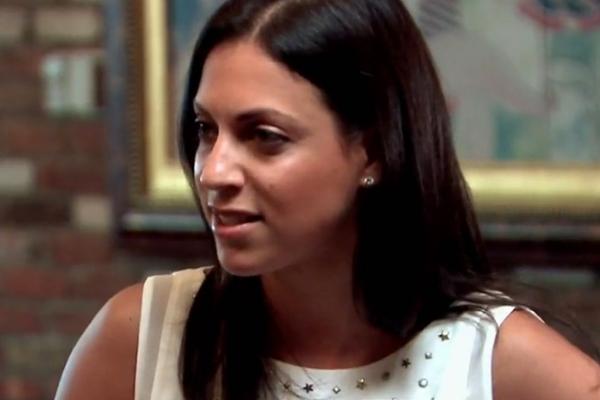 From house-hunting with boyfriends to terrible dates in Brooklyn, tonight's Princesses: Long Island was your typical bout of drama-meets-ridiculousness. See our fave quotes from the gals below and then tell us below your answer to the utmost important question of the night—Team Ashlee or Team Joey?
Photos: The Best Quotes From Princesses: Long Island Episode 6
"Rabbi Cohen's right. If my people can go through thousands of years of hardship than finding a guy should be a piece of cake!" - Chanel, after talking to her therapist, um, Rabbi, for some pick-me-up advice on why it's not the worst thing in the world that her younger sister's getting married and she's still single.
Article continues below advertisement
"At times I'm still not sure what I want, but if it comes with a swimming pool I might be able to roll the dice." - Erica, after house-hunting with her boyfriend, Rob. Forgive us if we're off-base here but don't you usually buy $1.7 million homes with your significant other when you're married and/or have already lived with each other in a rented apartment first?
"I want a knish, I want some tongue on rye..." -Amanda, during lunch at the kosher deli with Jeff's parents, to which Jeff replied, "You want some tongue?" before making out with her at the table. Those two are basically soul mates.
"I feel like I almost brought home a guy. It's really weird." - Ashlee, after having Casey over for dinner with her parents went over really well. If only Casey was a male and then Ashlee would've basically been engaged by dessert.
"I want to say it to your face but you only show me your back! Or your second face." - Joey, to Ashlee after their fight at the restaurant where they met up to discuss their issues. Ashlee was not happy that Joey called her funny-looking, and then Joey added fuel to the fire by calling her two-faced too. Also, can someone please explain what that whole conversation about the pope was about? Because we're still not getting it.