NEWS
The Princesses' Best Quotes From The Season Finale of Princesses: Long Island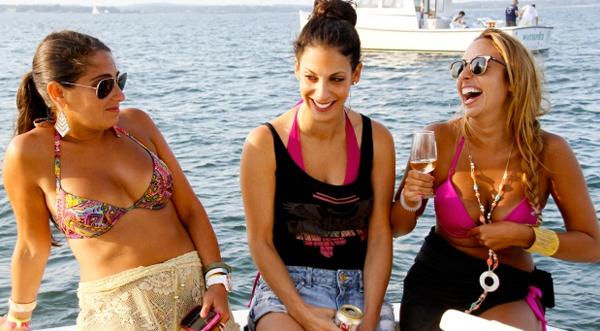 Well, ladies and gents, that's it. The season is over for Princesses: Long Island and we are sad. But also happy, because we feel like we finally got some resolution and some making up between all the ladies of North Shore and South Shore. And that's what season finales are typically for, right?
OK! News: All Our Best Princesses Stuff All In One Place
Check out our last installment (for now, hopefully) of the princesses' best quotes (there's only five instead of six tonight because clearly the episode was more emotional than funny), and then check out all our best interviews, videos, and recaps from the show RIGHT HERE.
Article continues below advertisement
"Obviously she pissed me off today and hurt my feelings and maybe this is God punishing her. I dont know." - Erica, when talking about why Ashlee had to go to the hospital for a panic attack after their little tiff at the vineyard.
"I had nothing else to do than to hitchhike and go to the hospital. I am so lucky that nothing happened to me. I am so happy to be alive." - Ashlee, explaining her side of the story of her visit to the hospital. This all happen whilst bawling, by the way.
"Omg were so obnoxiously cute. I used to hate people like us and now I dont care." - Amanda, after Jeff's promise ring proposal on the LIRR. Is it just us or a promise ring basically pointless?
"It's like World War III, I feel. It's going to go on for like, thirty years." - Chanel, when figuring out how long explaining what happened that day at the vineyard would take. Too bad World War III hasn't happened yet.