NEWS
The View's Rosie Perez Exclusively Tells OK! Of Rumored Drama With Co-Hosts: 'I Think It's Ludicrous & Ridiculous!'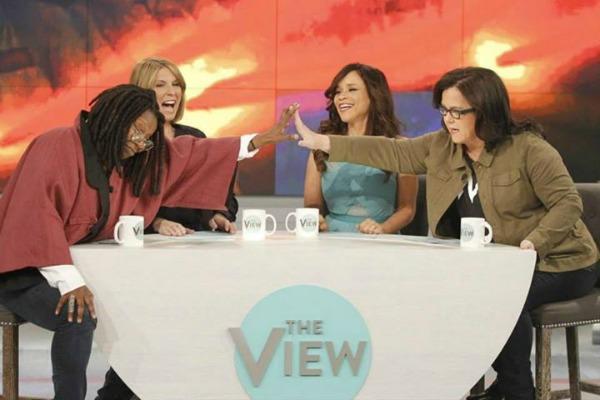 With the opinionated Rosie O'Donnell, Whoopi Goldberg, Rosie Perez and Nicole Wallace discussing controversial topics every weekday morning, viewers are bound to see on-air arguments between the co-hosts of The View. But do those squabbles actually continue off air?
OK! exclusively chatted with The View's newest co-host, Rosie Perez, on the red carpet of the Restore Brooklyn Annual Benefit Dinner about the behind-the-scenes drama that takes place when the cameras aren't rolling.
Article continues below advertisement
When asked of the rumored drama, Perez set the record straight, confessing to OK!, "I think it's ludicrous and ridiculous!"
Despite the rumored behind-the-scenes spats, the ratings continue to thrive. The first week brought in 3.4 million viewers, its best opening week in three years. Around 3.9 million viewers tuned in for the season premiere, the talk show's highest ratings since 2006.
The show's success is actually the opposite of reports. Perez explained that the show is bringing in viewers because of how well the co-hosts get along.
Article continues below advertisement
OK! News: The View Feud! Rosie O'Donnell and Whoopi Goldberg Are Fighting Already
"We're gelling," she told OK!. "It's just great, strong and opinionated women who respect each other and who are having a lot of fun… way too much fun!"
Regardless of the gossip and early morning wakeups that come with the gig, Perez has enjoyed her time as co-host.
"Just being there, laughing at the girls, they make me laugh," the actress told us. "Most of the time if you watch, I'm laughing more than talking!"
The View airs weekdays at 11/10c on ABC.