NEWS
7 Things I Learned From Judging a Toddlers & Tiaras Pageant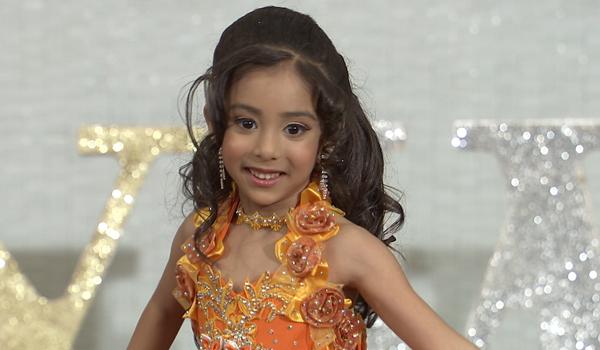 I admit it: I watch Toddlers & Tiaras. Sure, dressing your child like a doll and making them compete against others is controversial but it makes for great television. So when I was asked by a friend to judge a children's beauty pageant that was taped for the TLC show, I couldn't resist!
I've watched Toddlers & Tiaras for years so I had a pretty good idea of what to expect: Fiercely competitive moms, hyperactive kids and major meltdowns. But when you're sitting at the judges' table, it's a completely different experience.
Article continues below advertisement
Here's a few things I learned!
1) People will do anything for their 15 minutes of fame as demonstrated by one pageant dad who stripped on stage! In what was definitely the most shocking event of the day, one father dressed as a cop and came on stage to reprimand his daughter who was dancing to a Gin & Juice themed hip-hop routine. Surprisingly, most of the routine ended up on the cutting room floor but if you watch closely right after the opening credits, you'll see a glimpse of what happened!
OK! News: Would You Trust MTV's Scrubbing In Nurses With Your Life?
2) Going to a pageant is like going to a carnival. There's tons of candy, amazing toys and lots of glitzy merchandise for sale. No wonder these kids want to be there!
3) When you're judging the competition, you do know which girls are being featured on Toddlers & Tiaras but they really just blend in with all the other contestants.
Before my judging experience, I assumed the T&T girls received special attention on stage but that's not true. You don't know their backstory or what drama took place off-stage so judging is completely fair.
Article continues below advertisement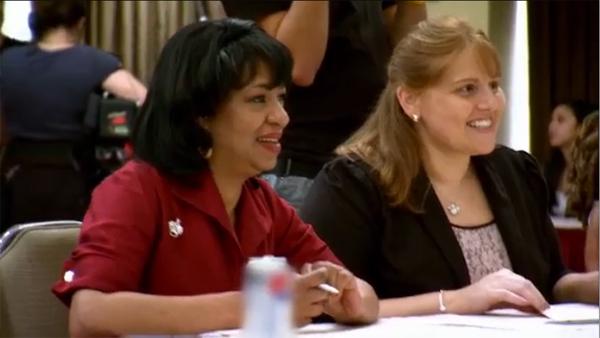 4) Pageants move fast! There's very little time in between each girl coming on stage so you have to make quick decisions on how to score. There's no time to really think about whether you liked a routine. You just have to go with your gut.
OK! Photos: Teen Mom Transformations: Your Favorite MTV Stars Then and Now
5) Children who compete in pageants have unique names that are very hard to pronounce. Looking at the list of contestants was overwhelming. These parents are creative if nothing else!
6) When you watch Toddlers & Tiaras on TV the stage seems really large and the judges look like they are sitting far away. In reality, it's all on a much smaller scale.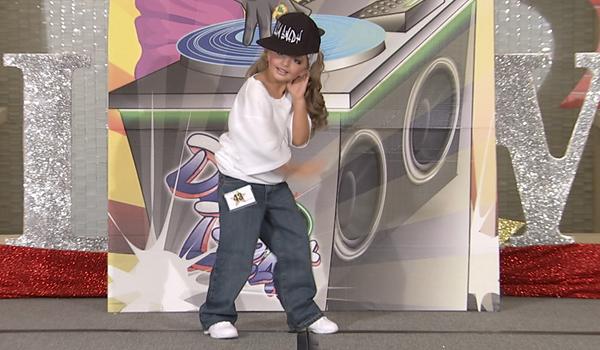 7) You will never want to hear the phrase "Work It Girl!" ever again. Apparently every family member of each contestant is required to stand behind the judges and scream this repeatedly.
Tune in to see me judging the Hollywood Stars: Hip Hop pageant tonight, Oct. 8, on TLC at 8pm. Then tell us what you thought of the show below or @OKMagazine